Damages caused by the recent snow in northern Afghanistan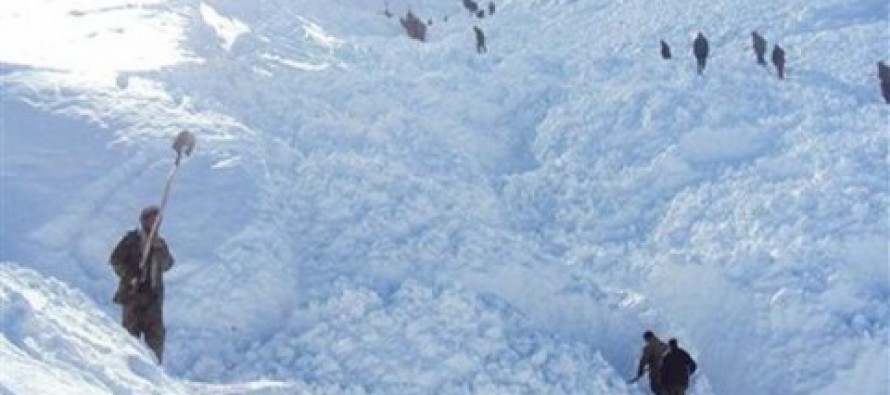 This year's heavy snowfall destroyed millions of trees of almond, peach and apricot and other fruits in the northern and north eastern parts of Afghanistan. People's herds that were in the mountains suffered severely as well.
According to Abdul Rahim, a dweller from Qeshlaq Aybak village of Samangan province, 80% of Samangan's population relies on the production of almonds for living. These people might face financial problems, as the snowfall vanished most of their trees.
"Samangan province encountered millions of dollars of losses. The heavy snowfall demolished the trees. I used to own 40-50 trees of almonds, from which I would make 100,000 AFN. This occult disaster has now left me with nothing."
The snowfall in mountainous provinces like Baghlan caused damages not only to the trees but to the livestock as well.
"The snow obliterated our trees. Our people are likely to face challenging financial situations. Our herds are in danger as well. It is the birth season of our herds. The baby animals are incapable of resisting the harsh winter, and their mothers are also too weak to look after the lamb.
Meanwhile, the snow was warmly welcomed in Afghanistan's dry provinces like Samangan.
---
---
Related Articles
Construction work has begun on a new building for the National Environmental Protection Agency (NEPA) in Kunduz. The building will
Police force in Baghlan and Samangan provinces has adopted security measures on the highways leading to Mazar-e-Sharif, where many Afghans
Vocational training institutes opened their doors again for 1200 apprentices upon the start of the new academic year. After some