Decline in car prices in Kabul due to insecurity and Afghans exodus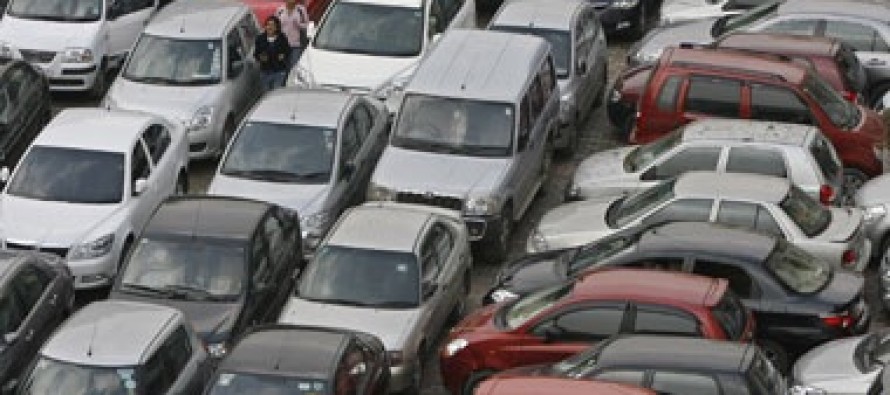 Insecurity and massive exodus of Afghans to Europe have resulted in a drastic decline in sales of vehicles in capital Kabul.
Over 430 car dealerships are currently operating in Kabul in areas such as Sar Kotal Khair Khana, Qasaba, Company, Ahmadshah Baba Mina, Deh Bori, Dasht Barchi, Qalacha and Qarabagh.
While auto retail market had boomed significantly in recent years, car sellers are now seeing a considerable slump in their business.
According to the car sellers, prices of fast vehicles and trucks have declined by 30% and 60%, respectively, in the past one year.
A number of auto retail markets have shut down as they were no longer able to meet the overheads of the business amidst decline in  the prices of vehicles.
The car sellers have linked the downturn in the market to the migration of Afghans to Europe and insecurity in the country.
"Many people are selling their cars which has resulted in a large supply of vehicles in the market but very little demand. The prices have therefore gone down," said a car seller to Pajhwok Afghan News (PAN).
Many Afghans sell their properties to pay human traffickers who will take them to Europe through Turkey or Iran.
"People sell their cars outside of the retail market at a lower price in order to quickly accumulate the money needed for migration to Europe, " PAN quotes a car seller .
Najeebullah Amiri, head of car sellers union in Kabul, said car sellers faced millions of Afghanis worth of losses during the current year.
Amiri voiced his concerns about the tax that car sellers have to pay to the government.
"In the past we had to pay 3% tax, but now it is 10%. The tax should increase when there is a high revenue. But, we are not making any revenue. How can we pay the tax?," said Amiri.
Khan Jan Alokozay confirmed the condition of the auto retail market in the country and said, "Today, people cannot afford the taxi fare; how can they afford to buy a car? Clearly, the car sellers are running at a loss."
Alokozay requested the government to consider tax cuts in order to encourage traders and investors to stay in the business.
---
---
Related Articles
According to a recent report by the Export Promotion Department of the Afghanistan Chamber of Commerce and Industries (ACC), Afghanistan's
A contract worth USD 68mn was signed between Afghanistan's Education Minister Farooq Wardak and the United Nations Children's Fund (UNICEF)
An economist is a surgeon with an excellent scalpel and a rough-edged lancet, who operates beautifully on the dead and