Defaced Afghan banknotes to be removed from market by August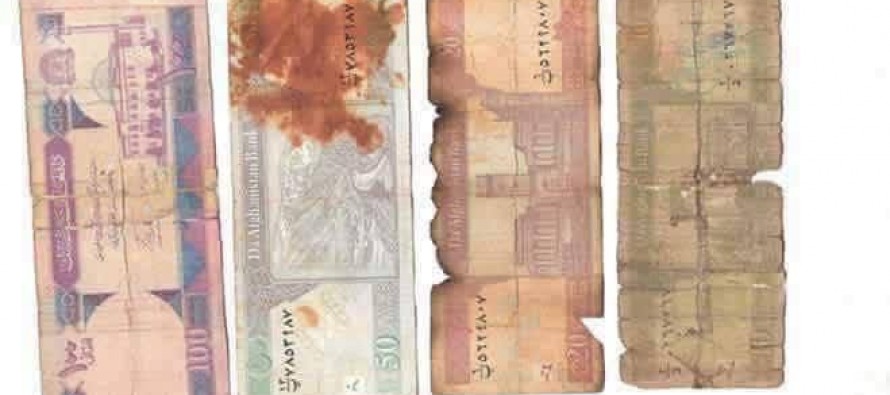 Da Afghanistan Bank (DAB), Afghanistan's central bank, announced Tuesday that defaced and torn banknotes would be confiscated and would no longer be exchangeable after two months.
The deadline for the exchange of old, torn banknotes  was initially on March 22, 2017, the start of the Afghan new fiscal year (1396); however, the process was extended to August 22nd.
The central bank has so far confiscated about 128mn Afghani banknotes till date and continues to raise awareness among people about proper handling of banknotes.
"Our staff is constantly working to promote the culture of protecting banknotes at schools and universities in the capital and other provinces. All citizens are responsible to protect their banknotes and handle them with care," said central bank spokesperson, Aimal Hashor.
Economic pundits have cited lack of quality paper used for banknotes and poor culture to protect the notes among the public as the main factors behind the worn out banknotes.
Some experts have urged the central bank to raise more awareness among the public regarding protection of banknotes.
---
---
Related Articles
The Afghan government is providing land plots to 1,000 teachers in Paktika province. According to Khaama Press, a city is
  India's state owned airline, Air India, resumed its flights between Kabul and Delhi after a two-day suspension. The airline
Officials of Afghanistan Natural Compressed Gas Department emphasized on installing gas system in cars and generators to reduce cost and