Delay in signing of oil transit agreement with Uzbekistan halts drilling operation in Amu Darya basin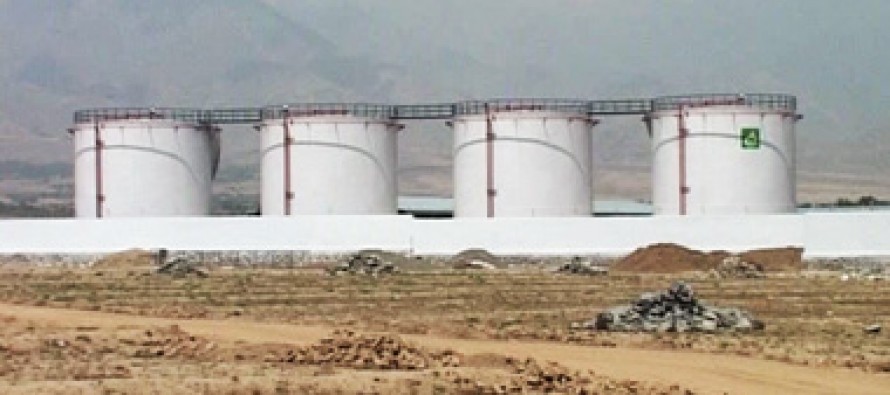 Afghan Ministry of Mines (Mom) officials have reported that drilling operation in the Amu Darya basin has been halted due to a delay in the signing of a transit agreement with Uzbekistan, who is in charge of facilitating the transportation of the extracted crude oil.
The extraction contract was awarded to the China National Petroleum Corporation (CNPC) who has reportedly put the brakes on its massive drilling operation in the Amu Darya basin.
Mom officials have said that other operations are ongoing in the region such as exploration, seismic surveying and other activities.
Extraction of crude oil will resume once the transit agreement is signed with Uzbekistan, said MoM spokesman Mohammad Rafi Sediqi.
Afghanistan is turning to exploiting its mineral wealth to become self-sufficient, as the revenues from foreign aid are expecting to drop drastically with the withdrawal of international troops by year-end 2014.
The basin is surrounded by oil and gas field of Hindu Kush Mountains in the East, Amu River in the North and West, and Alborz Mountains of Balkh in the South.
China's National Petroleum Corporation became the first foreign company to start oil production extraction in Afghanistan, and is scheduled to build the country's first refinery within the next three years.
---
---
Related Articles
The US has pledged USD 249mn to the Afghan government for enhancing counter-narcotics effort, strengthening good governance and facilitating crime
Chinese Premier Li Keqiang vowed support for Afghanistan's reconciliation process and safeguarding the war-torn nation's independence, sovereignty, security and territorial
The National Union of Craftsmen called on the central government to pay more attention to the growth of Afghanistan's handicrafts