Delays at Chinese-Run Afghan Mines Raise Security Fears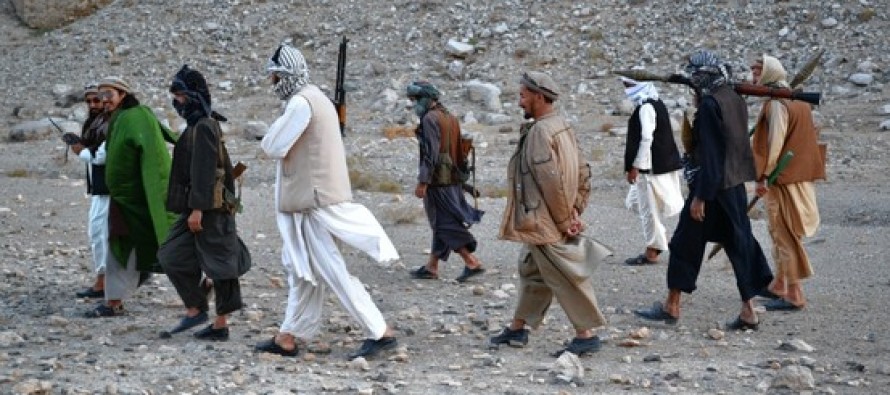 Source: Wall Street Journal By Maria Abi-Habib, Yaroslav Trofimov and Ziaulhaq Sultani
BAMIYAN, Afghanistan—Foreign investment in Afghanistan's mining sector was meant to bring peace and prosperity. But here in Bamiyan province, it has so far put locals out of jobs and fueled a spreading insurgency.

For decades, thousands of Afghans have dug for coal in the unregulated mines of Bamiyan's Kahmard district, in a valley dotted with timber-framed entrances to dangerous, narrow shafts. This summer, the Afghan government evicted these squatters to make way for a Chinese consortium that has won one of the biggest natural-resources concessions in a country that sits atop vast, largely untapped mineral wealth.
The Chinese firm that won the tender, however, hasn't yet replaced the lost jobs with new ones. Many evicted miners have turned to the Taliban for a paycheck, leading to a sharp decline in security. The Chinese investors now say they don't know when the situation will improve enough to let them to start exploiting the site.
"If people do not have jobs, the insurgents will get these people," said Bamiyan Gov. Habiba Sarabi, adding that the mining project has destabilized what was once considered Afghanistan's safest province.
The Taliban fighters that swarmed the area have set up illegal checkpoints and exercise de facto authority in many parts of the district, say local Afghans.
"When the government kicked us out from the coal mines, we had no other choice except to join the Taliban," said one miner who declined to be identified and who says he is earning some $30 a day when he is with the Taliban. About 50 other former miners have taken up weapons alongside him, he said.
As Afghanistan's bitter winter advances on this mountainous region where freezing to death is common, the shortage of coal—used here for heating and cooking—is further alienating the population.
"These communities are now ready to fight," said Ali Wardak, a tribal leader who has been trying to negotiate on the matter with Kabul authorities. "The government and the Chinese are moving to a point of no return."
Many miners haven't joined the insurgency, of course, leaving some room for hopes expressed in recent years by U.S. officials that mining projects would spur development and bring stability. Afghanistan is one of the world's poorest countries but has trillions of dollars in potential mineral wealth, by U.S. government estimates, from oil to gold to rare earths.
The Afghan Ministry of Mines says the summer's closure of 103 illegal mining tunnels in Kahmard was needed to safeguard the area for the Chinese investors and to stop widespread child labor and unsafe practices, some of which have been documented earlier this year by The Wall Street Journal. According to the ministry, 1,000 jobs have been lost.
Miners and local government officials say 5,000 to 10,000 people have become unemployed across Bamiyan and in the adjoining provinces of Samangan and Baghlan.
"I can't find a job to feed my children. Where will we find the firewood to heat our houses this winter?" said Sakhi Daad Lali, 51, a former laborer in Bamiyan's coal mines and a father of 11. "People have no choice but to join the Taliban when the government doesn't do anything to help them."
The Chinese consortium, led by state-run MCC China Metallurgical Group, won the concession for Bamiyan's coal mines in 2009, along with more lucrative copper deposits of Mes Aynak in Logar province, south of Kabul. The entire deal, details of which are confidential, has been valued at $3.5 billion.
Bamiyan's coal is supposed to power a 400-megawatt electricity station that the Chinese group has pledged to build, according to the ministry of mines, with half of that power going to Mes Aynak and the rest feeding Afghanistan's national grid.
The Chinese consortium is supposed to start developing the mines—estimated to hold 45 million tons of coal—by the spring, with the power station completed by 2015, said Afghanistan's deputy minister of mines, Nasir Durrani. Speed is essential, said Gov. Sarabi. "The Chinese company should start work on this as soon as possible so that the people can get jobs," she said.
Bamiyan isn't the only place where foreign mining investment is proving far less lucrative than Afghan officials had hoped. All in all, the country earns some $100 million a year in mining revenue, much of it from licenses from new contracts as opposed to royalty payments from actual extraction.
"This issue is essential for us—that investors don't sit on our resources and wait it out," Finance Minister Omar Zakhilwal said. "We need the money now."
MCC Tongsin Resources Ltd., the MCC unit leading the coal project, said in a written response to questions that it didn't know yet when work in Bamiyan would start. The feasibility report on a coal-fired power plant is still being compiled, it added.
"The company and employees' families worry about the security situation in Bamiyan, which causes a threat to our employees' lives and property, and also causes many difficulties in the logistics supply," MCC Tongsin wrote. It added that it hoped the Afghan government would be able to assuage local miners' concerns. "We are unable to carry out any project without public support. We don't want the lives of the local people to be affected," it said.
The Taliban say they oppose the Chinese investment because the concession was awarded by a government they consider illegitimate. "We are against any foreign company extracting the mineral [wealth] of Afghanistan as long as Afghanistan is under occupation," Taliban spokesman Zabihullah Mujahid said.
Many locals say they are turning to the Taliban for the opposite reason: Anger at the Chinese for failing to move ahead with a project they say would have given stable, better-paid jobs to the displaced miners.
"The brave insurgents will fight against the Chinese if they don't start their work and hire the poor laborers they have kicked off the land," said Khaliqdad, a driver from the area who used to transport laborers to the coal mines. Like many Afghans, he goes by one name.
Mr. Wardak, the tribal leader, agreed. Locals, he said, "wouldn't mind working for the Chinese if they actually developed the land."
---
---
Related Articles
A study conducted by a Kabul University lecturer with the help of an aid organization shows that Afghanistan's precious and
Afghanistan: The worst place in the world to be a child or a mother  By Ahmad Masoud Afghanistan has received
Tolo News- The Afghan government has dismissed the findings of international research consultant Gallup that only three percent of Afghan