Delegates meet in Kabul to list priorities for upcoming RECCA summit agenda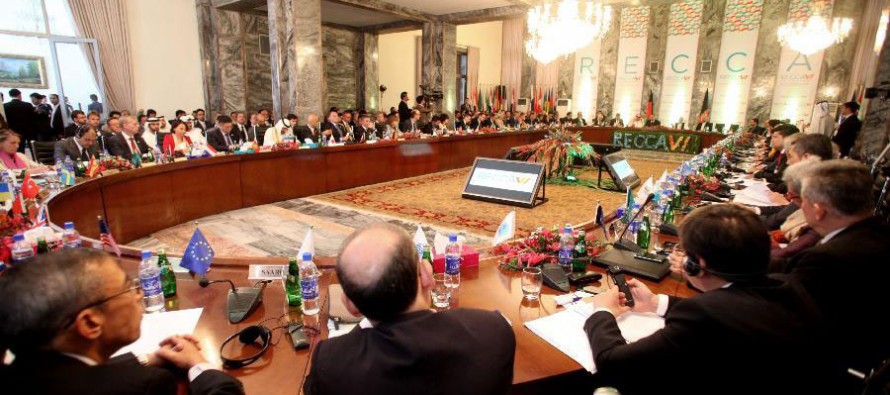 Delegates from RECCA-affiliated countries attended a Regional Economic Cooperation Conference on Afghanistan (RECCA) meeting on Monday in Kabul, hosted by Afghan Ministry of Foreign Affairs (MoFA), to draw up the blueprint for the upcoming RECCA summit in November 2017.
Projects concerning energy production, railway construction and improvements in the transit sector were highlighted as the priorities.
"At RECCA's 7th Summit, our focus will be on government's economic priorities which have been arranged based on the finance ministry's development plan – which were approved at last year's Brussels Summit. These priorities include projects around women's economic empowerment, transit, commerce, energy, government economic empowerment and access to international markets," said Adela Raz, Deputy Minister of Economic Cooperation for the Foreign Ministry.
The Regional Economic Cooperation Conference on Afghanistan is heading into its second vital decade of progress with the convening of RECCA-VII on November 14th and 15th  in Ashgabat, Turkmenistan.
---
---
Related Articles
After the announcement of China's readiness to further commercial relations with Afghanistan, Afghan officials are enhancing focus on expanding these
A Memorandum of Understanding on the launch of the Global Positioning System (GPS) between Communications and Information Technology Minister Amirzai
The Afghan-Germany cooperation has published a research paper on mining governance titled "A Balancing Act for the Extractive Sector Governance".