Demand for alfalfa grows in Bamiyan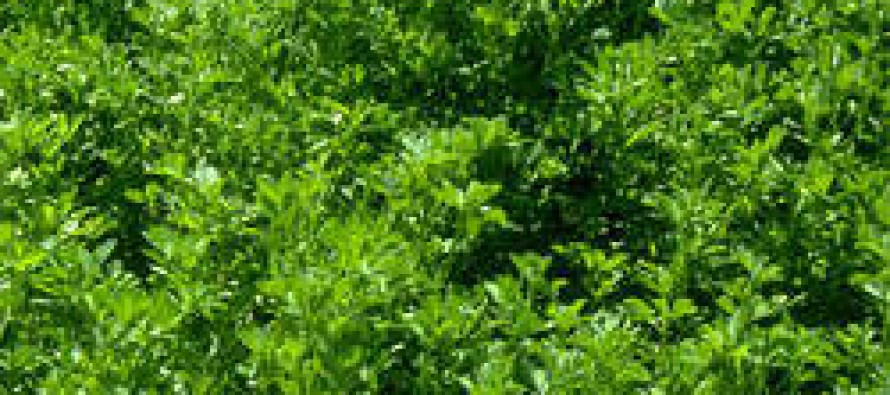 Bamiyan agriculture department officials have undertaken programs for the promotion of alfalfa production aimed at the development of Bamiyan's livestock and environment.
According to the officials, more than 700kg of alfalfa seeds were distributed to the farmers last year in winter.
Head of the agriculture department Eng. Mohammad Tahir Atayee said the seeds are grown over 400 acres of land. The farmers are expecting a harvest of over 140 tons in the coming summer.
Alfalfa is grown in the districts of Waras, Punjaw and Yakawlang through the agriculture department. In the districts of Sheebar, Saighan and Kohmard, alfalfa is grown through the HELVETAS incorporation and Agha Khan Foundation.
Seeing a positive result in the past three years, the agricultural department has planned to expand the project to the rest of the districts.
"Alfalfa brings greenery to the mountains and prevents soil erosion. It will have a positive environmental impact," said Mr. Atayee.
The plant has helped boost farming economy as well.
"I generated revenue of 70,000 AFN from growing alfalfa that helped me live a good life. Cultivation of the plant is easy and does not take up much time and energy," said Mohammad Hassan, a farmer from Zardsang village of Punjaw district.
Alfalfa serves as an important hay crop for the farmers' livestock.
Because of its high protein content, alfalfa is used as a food for almost all farm animals as hay, as silage, or as a temporary pasture crop.
Bamiyan is one of Afghanistan's agricultural provinces, with 90% of its population relying on agriculture and livestock.
The province consists of about one million animals including goats, sheep and cattle.
---
---
Related Articles
A number of Kabul residents complain about the rising prices of fuel and urge the government to take measures to
Officials of the Balkh city said Afghan traders are still facing problems at the Hairatan Port, border between Afghanistan and
Kabul's Kocheh Gul Foroshi, "Flower Street", was packed with a huge crowd of young people who were there to buy