Development of Afghanistan's first privately financed power plant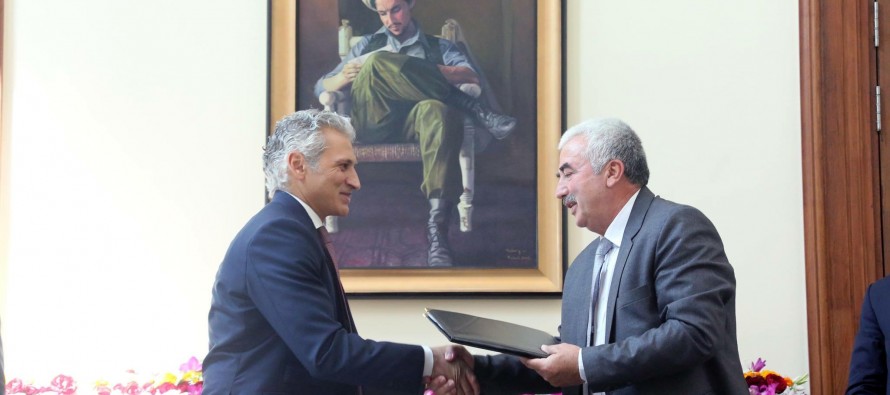 International Finance Corporation, a member of the World Bank Group, is welcoming the signing of a Heads of Terms agreement that will create a framework for the development and construction of the Mazar Independent Power Plant, a landmark project expected to lead the way for private sector participation in addressing Afghanistan's critical energy needs.
IFC played a key role in developing the agreement, signed today in Kabul between the Afghan government where can i buy levitra without perscription and the Ghazanfar Group, a leading private Afghan conglomerate. It sets out the key terms under which the Group will be contracted to build, own and operate a 50-megawatt gas-fired power plant near Mazar-e-Sharif and sell electricity over the next 20 years to Da Afghanistan Breshna Sherkat, the country's national utility company.
When completed, the project will mark the first time a power plant in Afghanistan is fully financed, designed, built and operated by the private sector. The facility aims to provide power to around 1 million Afghans and will boost the country's power generation by around 30 percent, helping to address a severe power shortfall resulting from years of conflict and under-investment in infrastructure.
"Sustainable, long-term energy supplies are critical for the development of Afghanistan's economy," said Professor Mohammad Qayoumi, order no rx cialis Chief Energy Advisor to the President. "This project will mark an important step in the country's efforts to build a privately funded power plant capable of serving the ever-growing demand for electricity."
The plant will also be the first private power project to utilize domestically produced natural gas, and is expected to pave the way for greater collaboration between the Afghan government and the private sector to develop key infrastructure needed to boost the country's economic growth.
"We hope this project will set a good example for private investment in the power sector in Afghanistan," said Ismail Ghazanfar, CEO cialis 5 mg daily and Chairman of the Ghazanfar Group. "It will also help build investor confidence to attract greater private capital and expertise for the development of Afghanistan."
"In many conflict-affected states, governments do not have the resources to complete major infrastructure projects themselves," said Mouayed Makhlouf, IFC Regional where can i buy levitra without perscription Director for Middle East and North Africa. "But the private sector can help. With their expertise and financial know-how, private firms can help bolster power supplies, improve sanitation, and http://www.radiokolej.cz/domains/radiokolej.cz/buy-levitra-where/ build transport networks. Today's agreement is a milestone for Afghanistan and will pave the way for investments in the country's infrastructure."
IFC's efforts are part of a broader push by the World Bank Group to help develop Afghanistan's energy sector, considered vital given the deficit faced by the country, which imported up to 80 percent of its electricity last year. The average Afghan uses only 176 kilowatt-hours of power annually, a number among the lowest in the world and about 40 percent of that in neighboring countries.
About IFC
IFC, a member of the World Bank Group, is the cialis prescription largest global development institution focused on the private sector in emerging markets. Working with 2,000 businesses worldwide, we use our six decades of experience to create opportunity where it's needed most. In FY16, our long-term investments in developing countries rose to nearly $19 billion, leveraging our capital, expertise and influence to help the private sector end extreme poverty and boost shared prosperity.
---
Related Articles
The foundation stone of a building for the Charchino district headquarters was laid in the central province of Uruzgan. Previously,
The National Solidarity Program (NSP) of the Ministry of Rural Rehabilitation and Development (MRRD) have completed uplift projects in Lash
President Ashraf Ghani discussed the construction of Kabul Ring Road in a meeting on Saturday attended by Ministers for Urban