Development projects completed in Kapisa district to meet residents' needs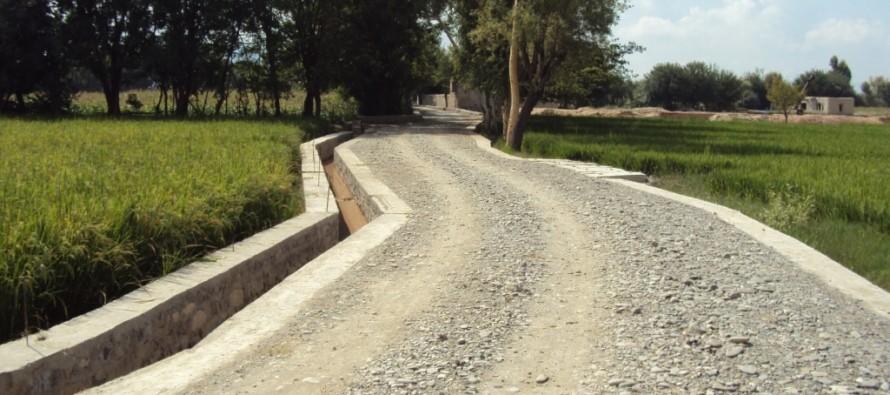 Eleven projects of the National Solidarity Program of the Ministry of Rural Rehabilitation and Development (MRRD/NSP) were recently completed in the districts of Hisa-e-Awal Kohistan, Kohband and Nijrab and in Muhmood Raqi the center of Kapisa province.
Costing more than 9,000,000 AFN, these development projects included the construction of a community center, irrigation canals, a gabion wall, irrigation water reservoir, excavation of wells, graveling a rural road and extension of a water supply network.
Approximately, 1,556 families have benefited from these projects in various communities.
Since its inception, the NSP has expended 1,092,003,596 AFN for implementation of 2,140 development projects in various sectors such transport, water and sanitation, irrigation, power, livelihoods, education, etc.
Thousands of residents of Kapisa province have benefited from these projects so far.
---
---
Related Articles
Kunduz municipality  has witnessed a 30mn increase in its revenue this fiscal year, officials reported on Thursday. The boost in
Pajhwok Afghan News Weekly Price Report-Gold prices increased, while the value of the local currency declined against the US dollar
Work on the construction a new health centre and two irrigation canals has kicked off in Badakhshan province and is