Development projects implemented in Kandahar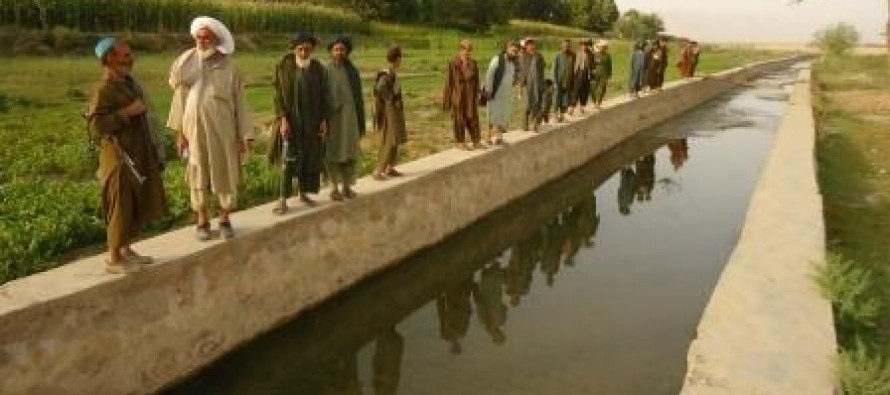 National Solidarity Program of the Ministry of Rural Rehabilitation and Development recently completed 33 development projects in Arghandab, Boldak, Panjwayee, Zhari, Maruf, Shah Walikot, and Shorabak districts of Kandahar province and handed over to the people.
According to the provincial manager of NSP in Kandahar province, these development projects included construction of a community center, culverts, side ditch, canals, shallow well, protection wall, graveling of roads, deep wells and water reservoir.
As many as 3, 949 families have benefited from these development projects that were implemented at a total cost of more than 31.5mn AFN.
Since its inception, the NSP has expended 1,087,136,729 AFN for implementation of 1389 development projects in various sectors such as education, irrigation, livelihood, power, rural development, transport & water supply & sanitation.
Thousands of residents of Kandahar province benefited from these projects so far.
NSP was created in 2003 by the Ministry of Rural Rehabilitation and Development to develop the ability of Afghan communities to identify, plan, manage and monitor their own development projects.
For more information on NSP and their activities please click here.
---
---
Related Articles
The Senate Complaints Commission and the Transport and Aviation Directorate on Monday said the agreement on air services with the
Afghan industry leaders, small business owners and representatives from the public sector met in Herat on August 13 to explore
The Afghan Chamber of Commerce and Industry (ACCI) has warned Afghan traders who use Pakistani Rupees to refrain from doing