Diesel price goes down, gas goes up in Kabul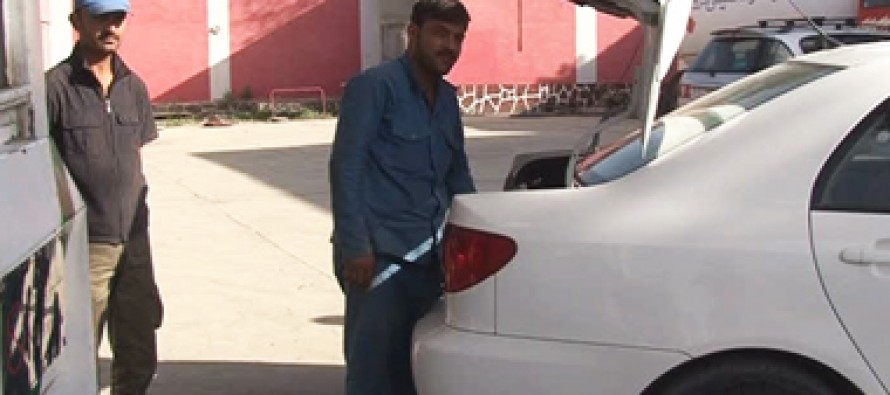 (Pajhwok Afghan News Weekly Price Report) The price of gas rose, but that of diesel decreased during the outgoing week in capital Kabul, retailers said on Thursday.
A gas dealer in Taimani neighborhood, Abdullah, told Pajhwok Afghan News the rate one kilogram of liquefied gas increased from 48 to 55 AFN.
He linked the surge to reduction in gas imports due to closure of link routes by recent flash floods in northern parts of the country.
But the diesel price went down. A filling station worker in Wazirabad locality, Abdul Saboor, said one litre of diesel fell in value from 58 to 56 AFN.
Rates of other daily-use commodities remained stable. Fazal Rahman, the Food Traders' Union head, said a 50-kilogram bag of Pakistani flour accounted for 1,300 AFN.
A 40-kg bag of Pakistani sugar cost 1,550 AFN — the same price as last week. A kg of green tea was priced at 180 AFN, the same quantity of African black tea at 210 AFN, and a 5-kg tin of Momin ghee at 380 AFN.
But a retailer in Dahan-i-Bagh area, Jan Mohammad, sold a 49-kg bag of flour for 1,450 AFN, a 50-kg sack of sugar for 1,700 AFN and a 24-kg bag of rice for 2,300 AFN, and a 5-kg tin of Momin ghee for 450 AFN, a kg of African black tea 270 AFN.
Gold prices also remained steady. Abdul Baseer, a jeweler in Lycée Maryam area, said one gram of Arabian gold was priced at 2,000 AFN and the same quantity of the Iranian variety at 1,700 AFN.
Moneychanger Ahmad Shah said the buying rate of one US dollar was 57.60 AFN, while 1,000 Pakistani rupees accounted for 575 AFN.
Last week's exchange value of the dollar stood at 57.50 AFN and 1,000 Pakistani rupees at 580 AFN.
---
---
Related Articles
Afghanistan's saffron export to India has reached USD 19.08 million in 2020, indicating an 80% increase during the past five
This fall, 441 bachelor students from public administration faculties around the country managed to secure internship positions in government bodies
As part of its promise at the Tokyo Conference, the German government has delivered a total USD 126mn to Afghanistan.