Dilapidated road a nuisance for Rahman Mina residents in Kabul city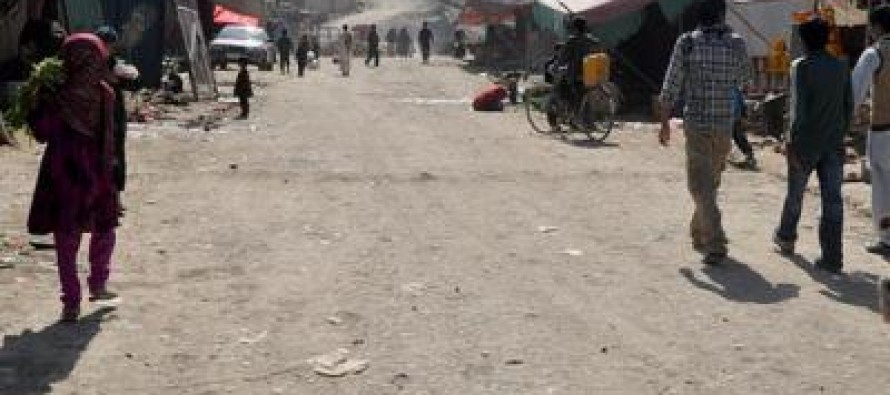 Residents of Rahman sales of cialis Mina of Kabul city have accused the Municipality of failing to fulfill its promises of construction the main road in the area.
A viagra in canada 4-km road in the area connects the Bagrami districts of Kabul with Logar province. The bumpy, dirty road has caused transportation and health problems to the residents in the area.
According to a resident, the purchase viagra in uk Municipality was supposed to asphalt the road a year ago within three months.
Residents have blamed the Municipality for inattention towards the problems due to the rundown road and using the allocated budget for the road for other projects.
Meanwhile, Municipality officials have rejected the complaint as http://www.cnmeonline.com/new/shop/what-is-cialis/ invalid and said uplift schemes including road projects are being implemented in a balanced way.
The bumpy road has also led to high transport fares and an increase in food prices.
"Drivers here charge two times higher fares than in areas where roads are asphalted," Pajhwok Afghan News quotes a resident, Mohammad Naeem.
The municipality's annual plan includes construction of 100 kilometers of roads in the city, including Rehman Mina area, according to Kabul Municipality spokesman Abdul Qadir Arzo.  He told Pajhwok Afghan News that 1500 kilometers of roads in the capital needed to be asphalted, with work on 500 kilometers already completed.
---
---
Related Articles
The Afghan Women Chamber of Commerce and Industry (AWCCI) with support from USAID-Promote has organized a two-day exhibition showcasing industrial
The U.S. Embassy in Kabul has announced announce the global 2016 Global Innovation through Science and Technology (GIST)  Technology Idea
Despite of many challenges for women entrepreneurs in Afghanistan, Baran, a female entrepreneur, has opened a Rugby store in Kabul.