Diplomatic Courier and YPFP Recognize Kabul Entrepreneur Eileen Guo "99 Under 33"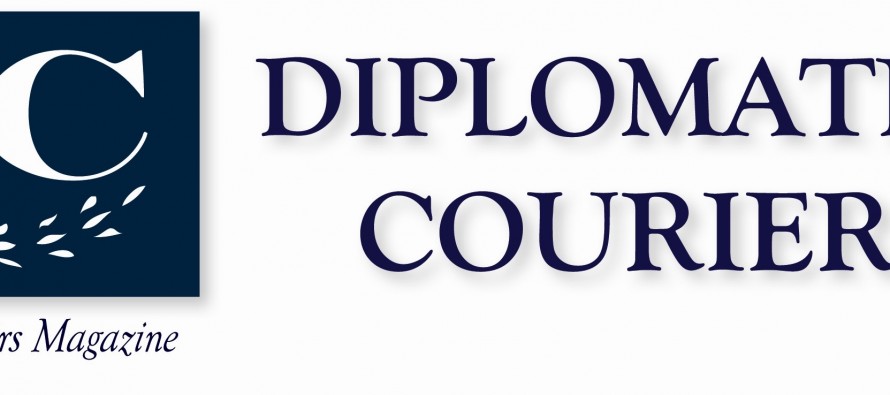 The Diplomatic Courier and Young Professionals in Foreign Policy are pleased to announce that Eileen Guo, Co-Founder/Managing Partner of Impassion Afghanistan,has been recognized on the 2013 "99 Under 33," an international list noting the most influential foreign policy leaders under the age of 33. Thecomplete list is available at: www.diplomaticourier.com/99Under33.
The 99 Under 33 recognizes the distinctive impact each of the honorees has on his or her community today and their promise of potential as a leader in the future.This list uniquely offers insight into the creativity, determination, and passion of the diverse young people who are already tackling the world's critical global challenges. By design, this list is broad and diverse, which reflects the belief that foreign policy in the 21st century is made by leaders from all sectors.
"The whole Impassion team is incredibly proud of Eileen's leadership and vision in creating a vibrant community of social media users around Afghanistan," said Ahmad Shuja, Impassion's co-founder and partner. "In addition to the deserved recognition that she personally received, her inclusion on the list speaks to the importance of the private sector to economic development in Afghanistan, as well as the growth of social media as an effective and impactful means of communication."
"Social media is often regarded as the '21st century statecraft', and Eileen's work in Afghanistan is helping the country's youth not only better communicate with each other, but also communicate to the rest of the world. This will have a huge impact in changing external perceptions of Afghanistan. We are thrilled to welcome Eileen into the '99 Under 33'," highlighted Ana C. Rold, Editor-in-Chief, Diplomatic Courier.
The "99 Under 33"recognizes seven leadership archetypes that define the list:
A Catalyst is from a field not typically associated with foreign policy who has had an impact on international affairs.
A Convener brings people together in creative ways to address a pressing international issue or enhance the foreign policy community.
An Influencer mobilizes people in the foreign policy community with bold new ideas.
An Innovator designs a new solution to a critical global challenge.
A Practitioner changes foreign policy from the inside through extraordinary professionalism and skill.
A Risk-taker takes a chance and sees it pay off.
A Shaper changes the public discourse on an aspect of foreign policy or raises awareness on a critical issue.
---
---
Related Articles
Herat's fifth agricultural products exhibition was inaugurated on Tuesday with the presence of Herat local officials, farmers and traders. Different
(Pajhwok Afghan News Weekly Price Report) Gold prices increased, fuel decreased and other daily-use commodity rates stayed unchanged during the
Afghan Foreign Minister Zalmai Rassoul signed a cooperation agreement with his Polish counterpart Radoslaw Sikorski in the areas of politics,