Disconnected cable over the Amu River causing power outage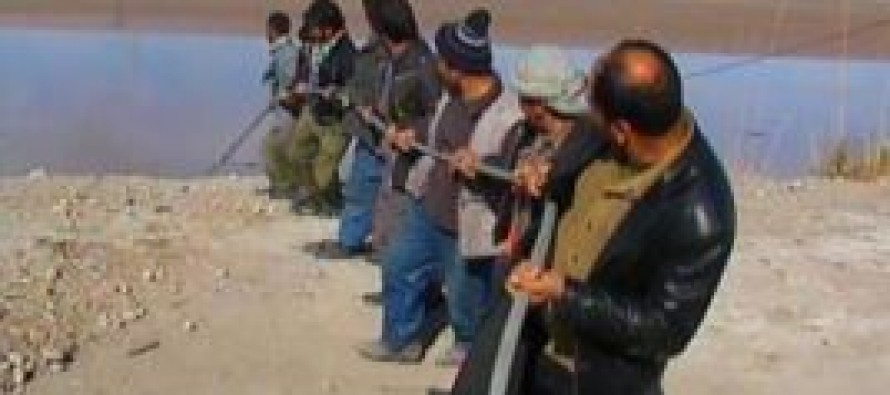 Three days of power shortage have made the cold winter season for Mazar-e-Sharif residents intolerable.
"It has been three nights that we do not have electricity during the cold winter season. Fuel prices are high as well. Those who can afford generators are surviving the cold weather," said one resident.
"One kilo of liquid gas is 70 AFN. Our income cannot meet such high expenses," said another resident.
Meanwhile, Da Afghanistan Breshna Sherkat (DABS) officials have said that the power outage has resulted from the disconnection of an importable electrical cable that runs over the Amu River. The officials are incapable of fixing the cable back and are relying on Uzbekistan to assist them with it.
DABS CEO Abdul Razique Samadi said that the cable would be reconnected soon.
According to Mr. Samadi, DABS might have to pay the officials in Uzbekistan for the reconnection of the cable.
Presently, 70% of the population in Kabul have access to electricity.
Mr. Samadi said that Afghanistan has sufficient megawatts of electricity for nine months during the year. The three months of winter season, however, are faced with disorder in the flow electricity.
Energy and Water Minister Ismail Khan was recently summoned by the parliament for various reasons, one of them being his failure in taking fundamental steps towards electricity provision across the country.
Meanwhile, Mr. Samadi said in his interview with Bokhdi News that DABS has undertaken long-term projects that would allow for access of electricity in remote areas.
Mr. Samadi added that DABS has sufficient budget to improve the capacities of the country's existing dams and turbines.
According to Mr. Samadi, work on the thermal, solar and hydro power is in the process. Currently, German engineers are working on electricity projects in Germany and Badakhshan.
---
---
Related Articles
In order for Afghanistan to reap benefit of its vast natural resources well-trained mining professionals and developing international networks are
Afghanistan has exported at least 10,000 tons of onion in the past two months to India, following the soaring prices
Deputy foreign ministers of Iran, Afghanistan and India were involved in a trilateral meet on Sunday to confer trade and