Distribution of improved seeds and fertilizer to launch in Logar province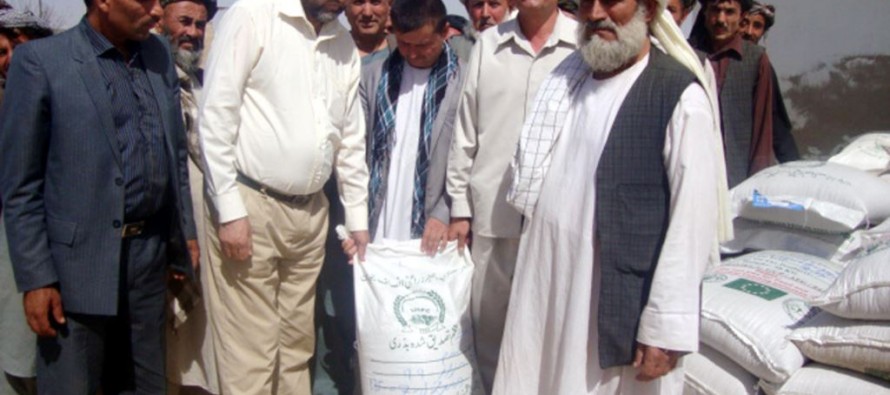 Improved seeds and fertilizer will be distributed to farmers in Pul-e-Alam, provincial capital of Logar province.
Over 4,000 farmers all across the districts of the province will receive improved seeds and chemical fertilizer from the Agriculture, Livestock and Irrigation Department.
"About 100 tons of fertilizer and improved seeds will be provided to farmers over the next 10 days," said Head of the Department, Humayun Umar.
He added that 30% of the cost of the improved seeds and fertilizer would be borne by the farmers.
He said efforts would be made to provide these facilities to more farmers in the province.
---
---
Related Articles
India is interested in playing a part in the untapped marble and stone industry sector of Afghanistan's economy. The Chief
Afghan Finance Minister Hazrat Omar Zakhilwal rejected the recent report by the Special Inspector General for Afghanistan Reconstruction (SIGAR) on
The Ministry of Transportation has created the "project management system" which will help the ministry to ensure the good quality