Distribution of improved seeds and fertilizer to launch in Logar province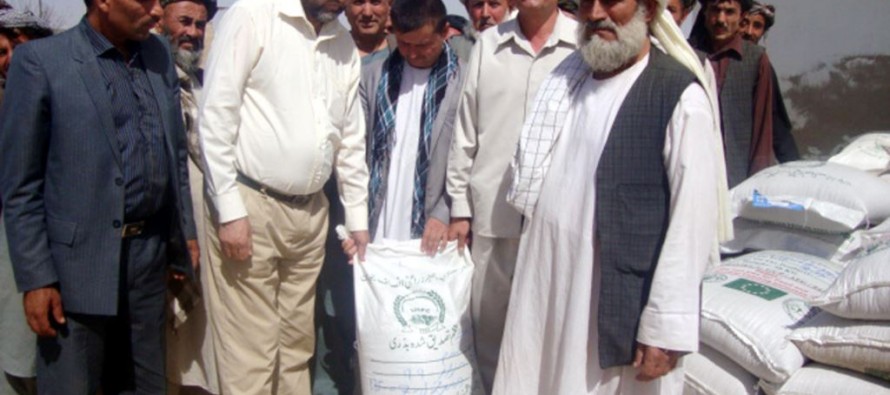 Improved seeds and fertilizer will be distributed to farmers in Pul-e-Alam, provincial capital of Logar province.
Over 4,000 farmers all across the districts of the province will receive improved seeds and chemical fertilizer from the Agriculture, Livestock and Irrigation Department.
"About 100 tons of fertilizer and improved seeds will be provided to farmers over the next 10 days," said Head of the Department, Humayun Umar.
He added that 30% of the cost of the improved seeds and fertilizer would be borne by the farmers.
He said efforts would be made to provide these facilities to more farmers in the province.
---
---
Related Articles
The Afghan Ministry of Agriculture, Irrigation and Livestock (MAIL) will soon resume work on a cold storage project that is
Pakistan and Afghanistan have agreed to organize a pilot run of Afghan trucks from Torkham and Chaman up to Wagah.
By Ahmadshah Ghanizada-Indian and Afghan filmmakers, directors and technicians are jointly working to make the first India-Afghanistan film in Dari