Distribution of saffron corms to farmers in Samangan province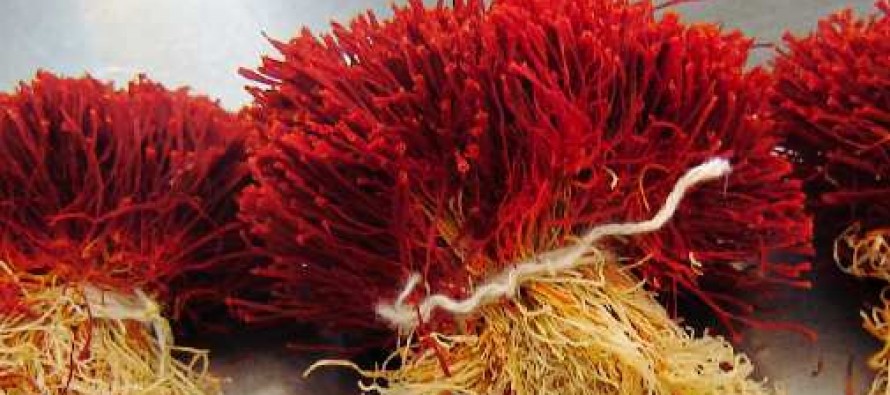 The agriculture department in Samangan province has distributed 200kg saffron corms to eight farmers to grow in their fields and test the productivity.
Noor Mohammad, Head of the agriculture department, said the Red Crescent Society had initiated the project of distribution of saffron corms two years ago, adding that the Afghan government was now continuing the task.
Afghanistan was recently ranked the world's best saffron by the International Taste and Quality Institute in Belgium, Brussels for the third year in a row.
The spice is certainly a lucrative business to the farmers and given its ability to be grown in a dry environment, it may be a viable alternative for the poppy cultivation in the country.
The plant is drought resistant and only needs irrigation twice or three times a year, compared to poppy plants irrigated six times a year. Another advantage is that growing saffron is legal in Islam, unlike poppy that is prohibited.
It is normally cultivated in summer and collected in the last month of fall. It is used in making medicines, adding flavor to food, appetizers, and hot drinks and making perfume. It grows best in areas with light winter weather and dry, hot summers.
---
---
Related Articles
Ministry of Energy and Water signed the reconstruction project of Kohsan Canal situated in Herat with a private construction company
President Mohammad Ashraf Ghani met with the leaders of Tajikistan, Uzbekistan and Iran on the sidelines of the Shanghai Summit
Alokozay Group of Companies has expressed interest in investing USD 348mn in Kabul city in the production of macaroni (pasta),