Distrust over NUG continues among Afghans: New poll shows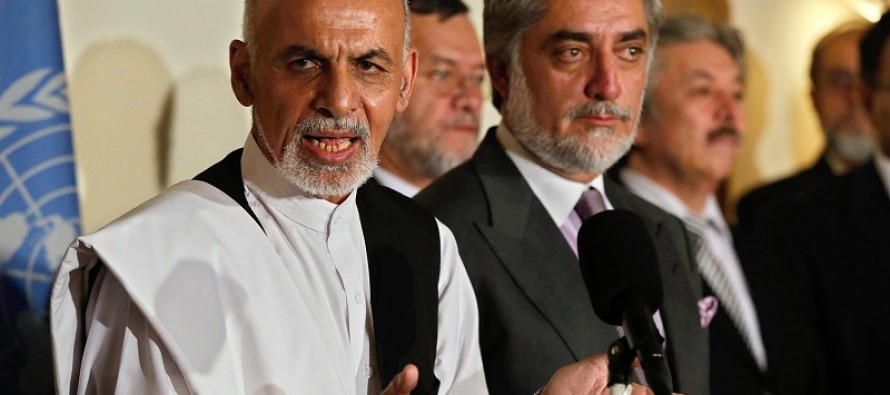 A new poll conducted by the Center for Strategic and Regional Studies (CSRS) indicates that distrust among Afghans over the National Unity Government's policies on economy, security and corruption continues.
On the basis of the poll, almost 90% of Afghans believe the government is facing serious challenges. 70% doubt the government's anti-graft strategies. 71% are skeptical about government's economic policies, with 89% of the respondents saying government failed to create jobs for Afghans. And, 58% believe the security situation is likely to deteriorate.
The CSRS talked with at least 701 Afghans in the country's major cities.
Meanwhile, deputy presidential spokesperson Shahhussain Murtazawi has said the NUG has had considerable achievements in the past two years. He highlighted the opening of several trade and transit routes as the main accomplishments of the NUG since its formation.
With regards to corruption, Murtazawi said there was "political will" to combat the trend and added that the Anti-Corruption Criminal Justice Center has taken some practical steps.
---
---
Related Articles
Local officials in Ghor province announced that construction and asphalt work of a 10 km road worth 394 million AFN
Eastern Nuristan province is suffering from ruthless deforestation, with timber being smuggled to neighboring Pakistan on camels and mules. Areas
A number of Herat residents have expressed concerns about the decline in the circulation of 1-5 Afghani banknotes in the