Does the media do enough for environmental awareness in Afghanistan?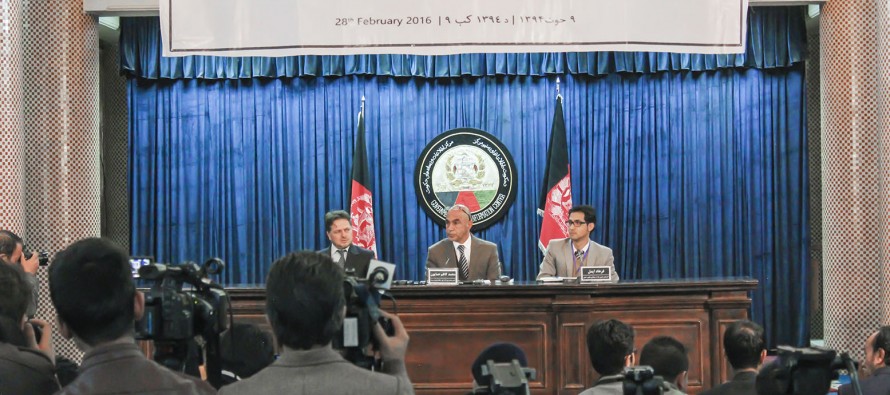 For a country like Afghanistan, with an economy dependent on agriculture for development, environmental protection is a pressing issue that needs to become part of the nation's culture. This was the conclusion of this week's Media Meeting in Kabul, hosted by the Social Association of Journalists in North Afghanistan (SAJNA) and Afghan-German Cooperation.
The meeting was on press coverage of environmental protection in Afghanistan and concluded with journalists and experts agreeing that Afghanistan needs to concentrate more on environmental topics. Against the backdrop of recent power shortages in Kabul, the panel also pointed out that Afghanistan has huge potential for producing clean energy based on its natural resources, sunlight and water.
Environmental experts Mohammad Kazim Homayoon, planning director at the National Environmental Protection Agency (NEPA), Noor Ahmad Akhundzadah, Dean of the Environmental Science Faculty at Kabul University, and Mr. Farhad Emal, expert on clean energy from Afghan-German Cooperation, gave talks on the state of the environment in Afghanistan, global climate change and its consequences for the country, various laws and plans, long-term investment options and on the indirect cost of pollution.
 "We have received our natural resources as precious gifts from our ancestors, it is our responsibility to passing these on properly to the next generations. It won't be possible without the active role of Afghan media and civil society spreading awareness among people," said Homayoon.
Noor Ahmad Akhundzadah continued by stating, "This year's warm winter is a sign of global climate change. Even though our share is so little in this phenomenon, we need to take measures in accordance with international conventions to reduce and compensate national losses."
Farhad Emal explained what Germany has done in terms of clean energy, including installation of hydropower systems in northern provinces. "In the north, Germany has successfully launched a number of projects for producing clean and renewable energy. In total, 2.2 megawatt of power are now available for households and businesses as a result of these measures."
The panel of speakers answered questions from over 80 representatives from national and local TV, radio and newspaper outlets. Asked about the level of pollution, Kazim Homayoon said, "The last credible research was conducted by World Bank in 2006 and says Kabul city produces one million tons of air pollution per year, which causes huge indirect costs, including additional healthcare and erosion of soil. In the US, for example, it's estimated that a ton of air pollution adds up to $5,300 in loss, both direct and indirect." He continued, "Protecting the environment must become part of our culture that we must teach in kindergartens and schools."
In answer to the biggest environmental concerns in Afghanistan, Akhunzadah explained, "The problem for Kabul is the concentration of population; however, the overall national situation is not worrying. The main issue is unchecked growth of big cities. The extraction of mines is also an upcoming challenge. but there is still time to get prepared."
Media Meetings 2016 – Afghan Media for Social Responsibility – are a series of regular events held by Afghan-German Development Cooperation with SAJNA. The meetings bring together a panel of experts from the government and public sector, civil society, development cooperation and the media, to discuss important development issues with the press.
---
---
Related Articles
Afghanistan had an unprecedented production of honey in 2015, with producing nearly 2 million kilograms of honey. According to the
Orchard owners in northern Takhar province are enjoying a good season of lemon this year. With the establishment of lemon
Officials of industrialists' union in Herat said the city was facing economic crisis due to the election process. According to