DP World to explore opportunities in Afghanistan's dry ports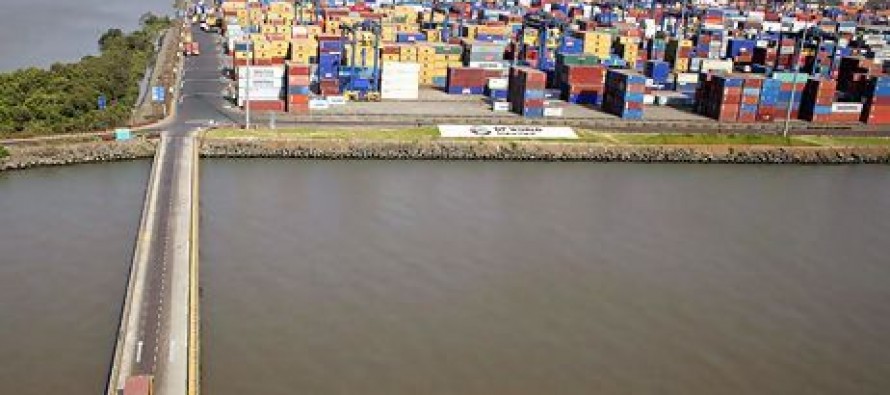 DP world aims to develop ports in countries such as Afghanistan and Myanmar where the underdeveloped markets are showing potential for growth.
According to DP world, these countries lack the right infrastructure. As a result, they would have to develop the ports from scratch.
Afghanistan presents one new, but risky, territory for the company, it said.
"It's a difficult country, difficult terrain, but it is in these difficult places that you have good opportunities," said the company.
DP World is looking at opportunities to develop dry ports and inland ports within landlocked Afghanistan.
Another market of interest is Myanmar, formerly known as Burma, which only recently started to open up politically and economically.
"Myanmar is exploratory at the moment because they're just opening up," said DP World. "It's an interesting place and we have to be there. It needs development. We are talking to … government, local partners. It's an opportunity for us."
No figure for the potential investment into these markets has been disclosed, but with current infrastructure being severely limited, DP World would have to develop the ports from scratch.
The company is also aiming to expand its presence in India, where it is already the country's largest ports operator.
The company operates five Indian container ports, including facilities in Mumbai and Kochi, as well as a train service for cargo. It has invested more than US$1 billion (Dh3.67bn) in the country.
"We are looking at other opportunities for growth in India," said Anil Singh, DP World's managing director for the subcontinent.
Plans to develop a port in Kulpi, in the north-east have been delayed as the company negotiates with the state government on infrastructure to support the project.
"There are some conditions that the [state] government satisfy, such as road connectivity, before we sign the agreement," said Mr Singh. "Until that is done building a port doesn't make sense."
DP World is in the process of restructuring its business in India to bring the assets under one holding company in the country. Its new holding company, Hindustan Ports, was approved by India's foreign investment promotion board last week, said Mr Singh. Some of its assets were acquired after DP World bought the Peninsular and Oriental Steam Navigation company (P&O) in 2005.
"We are looking at trying to restructure our assets," said Mr Singh. "When we acquired P&O it was very patchy. Some of it was in Australia, some of it was in Mauritius, some of it was in London. So what we are doing is consolidating everything and bringing it onshore [in India]."
As part of its growth in the region, DP World is in the bidding stage for a port project in Chittagong in Bangladesh and recently won a contract to build and operate a $200 million facility in Mumbai to expand India's largest container port. (the National)
---
---
Related Articles
Ryan Crocker, the outgoing U.S. ambassador in Afghanistan, spoke on the collective achievements of the U.S. and Afghanistan since the
Villagenewsonline- Last fall Junior Girl Scout Troop 756, in Enon, adopted the 179th MP Company, deployed to Kabul, Afghanistan. The
The Council of Ministers assigned the Ministry of Commerce to find market for saffron productions. According to newsletter of the