DPG advocates for extended regional cooperation to Afghanistan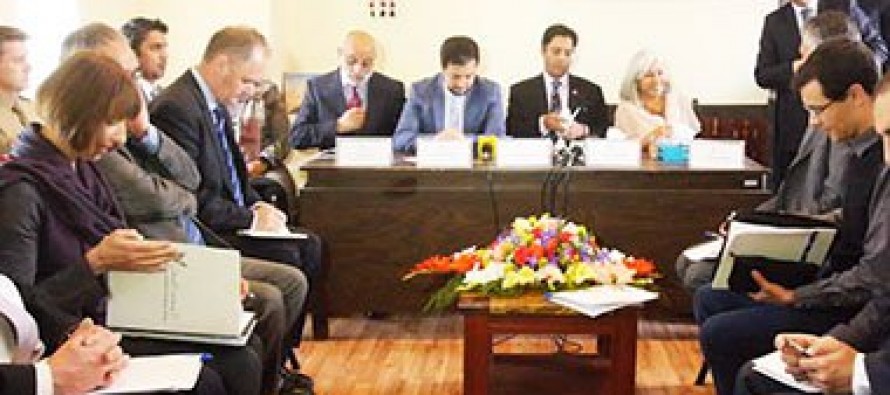 The Delhi Policy Group (DPG) in its latest report titled "The Troubling Transformations in Afghanistan" has assessed Afghanistan's security, political and economic transformations and has advocated for extended regional cooperation to Afghanistan.
The report calls for the regional countries to help Afghanistan to improve its security, which is essential for the stability of the region as a whole.
A number of delegates from Afghanistan, regional countries and director general of the DPG met at the Afghan Center of Strategic Studies (ACSS) to confer on the challenges facing the nation and put forward their recommendations to help address those challenges.
DPG Director General Dr. Radha Kumar said one of the recommendations was to improve their balance of trade with Afghanistan.
She also suggested that regional and ultra regional countries must help Afghanistan's military.
Meanwhile, ACSS head Dawoud Muradian said the regional countries should avoid the perception that the root of the problems in the region is Afghanistan.
"We must improve our cooperation and boost confidence building measures," said Muradian.
The Delhi Policy Group's program on Afghanistan was launched in 2006. Initially focused on capacity building of youth and think-tanks, the program then expanded to include a Track II Trilateral between Afghanistan, India and Pakistan in 2008, which ran until 2013. Concurrently in 2012, the Delhi Policy Group added a regional Track I.5 / II comprising the Heart of Asia countries. Alongside, the Delhi Policy Group also organizes briefings and Round Tables with key interlocutors, policy analysts and scholars.
---
---
Related Articles
Afghan currency market officials strongly rejected a recent Reuters report alleging that Taliban are financed through some Afghan currency exchangers.
Residents and Provincial Council and Development Council officials from Nangarhar province criticized the government for failing to living up to
Afghanistan becomes world's third largest saffron exporting and producing country. The country produced 16 tons of saffron this solar year