Dried Apricots Build Income for Afghan Women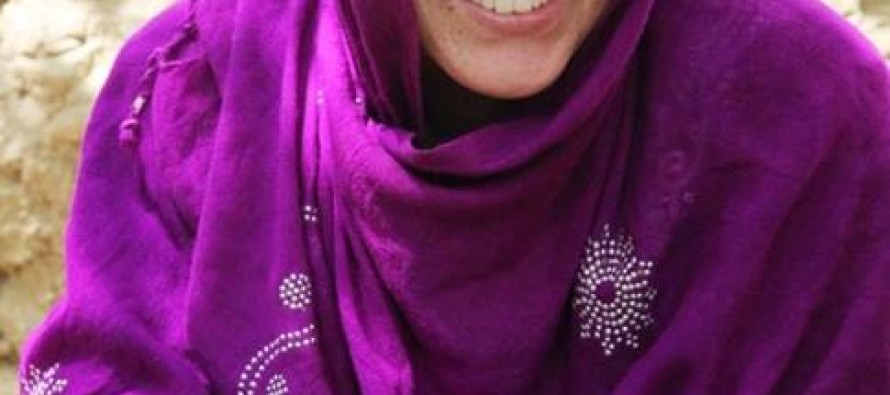 Farming is generally a male-dominated occupation in Afghanistan. In homes where women serve as the head of the family they rely almost entirely on agricultural-related activities for their household income.
Sakina, 34, from Parwan Province participated in the sulfur apricot drying training. In Afghanistan farmers often dry their apricots in the sun on bare ground. Sun-dried apricots are hard and dark brown color that makes their value in local markets low. To help farmers improve their incomes, USAID's Commercial Horticulture and Agricultural Marketing Program (CHAMP) provides training on the drying apricots techniques using sulfur, converting apricot harvests into a high-value product.
CHAMP integrates women into many areas of its programming, particularly training programs aimed at increasing household income. One of such programs is apricot sulfur drying.
Sakina heard of the training from her neighbors who had already attended it earlier. And with the new techniques and skills received at the training Sakina started receiving more money for her apricots.
"We've been doing it in a traditional way — spreading apricots on a roof to dry in the sun, later we wash them, but the quality still remains bad, and it doesn't bring much revenue in a local market." she said.
Sakina's husband is an apricot farmer with a small piece of land inherited from his grandfather. While Sakina and her six children help in a field, she'd like to do more to contribute to the family income.
There is no school in our village, so I want to hire a teacher to teach my children. Earning more money will allow my kids to receive appropriate education," she said.
---
---
Related Articles
Each year, USAID humanitarian assistance implementing partner, WFP/Afghanistan distributes monthly mixed food rations to vulnerable families living in Kabul Informal
USAID on Thursday announced a new engineering degree program with Kabul Medical University. Kabul Medical University (KMU) and the United
A court heard the Advanced Selection Equipment devices had no scientific basis and were based on a £13 American novelty