Dried fruit prices jump up in the build-up to Eid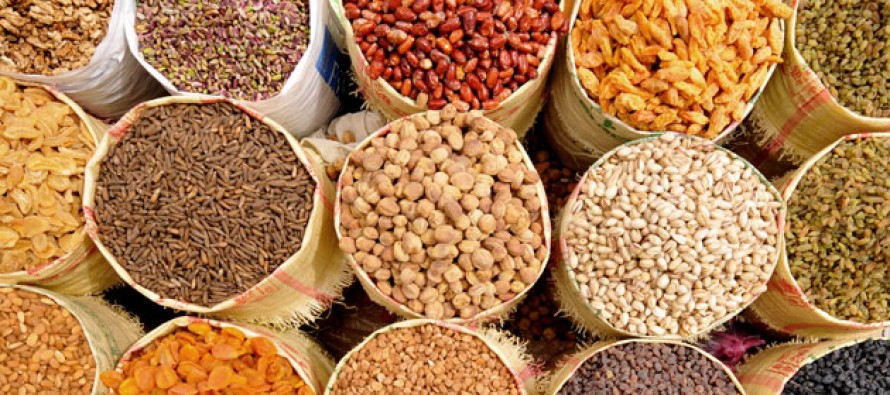 As the religious festival of Eid-ul-Fitr is drawing closer, the prices of dried fruits have surged.
Shopkeepers say prices of dried fruits always increase during Eid days, given the high demand. The prices decline after the festival.
Eid-ul-Fitr is a Muslim holiday that marks the end of Ramadan, the Islamic holy month of fasting.
According to Pajhwok Afghan News, a shopkeeper sold a kilogram of almond for 800 AFN, walnut for 650 AFN and berries for 250 AFN, indicating a substantial increase over past year.
Similarly, a kilogram of raisin costs 300 AFN, the same quantity of pine nuts 800 AFN and the rate of high-quality raisin worked out at 500 AFN a kilo in some shops.
---
---
Related Articles
Afghanistan's first female governor, Habiba Sarabi, was selected as one of the recipients of the prestigious Ramon Masaysay Awards. Habiba
Foreign Minister Zalmai Rassoul is going to attend the World Economic Forum on Middle East, North Africa and Eurasia in
Afghanistan's Rural Rehabilitation and Development Ministry has begun work on the construction of 150 homes for families who lost their