Drowning In Sorrow? Not Anymore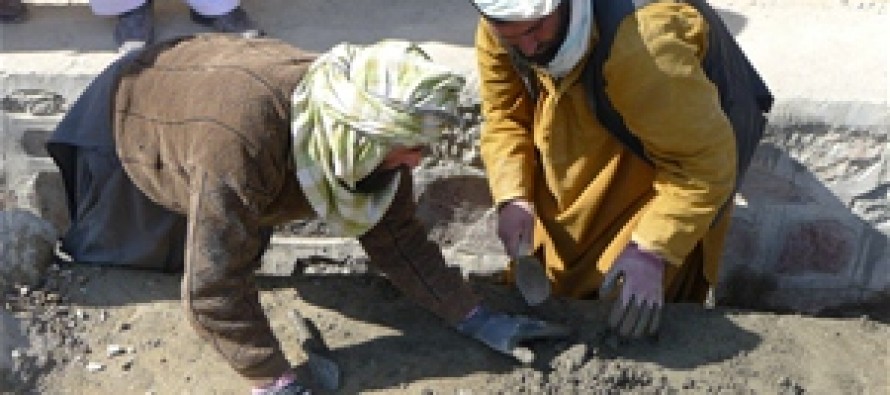 For years, the villages of Sinak and Hazari in southern Afghanistan suffered the consequences of broken flood barriers and blocked canals.
The municipal drainage infrastructure they shared was badly dam-aged. Village elders recall that "the canals were full of sediment and many culverts had collapsed." The villages were constantly flooded. Pools of standing water bred mosquitoes.
The 5,000-strong community sought help from local government officials. With USAID support, the municipal authority launched a project that recruited 580 local workers to repair the canals, retaining walls and at least 30 culverts. Flood-damaged pedestrian paths and a main road also were repaired, improving access to shops and schools.
Significantly, even though the villages are in an insurgency-affected area on the northern edge of Qalat, capital of Zabul province, the project was completed without trouble. "The community judged this project to be too important to allow interference from any quarter", says an elder from Sinak.
"Many people were originally wary to work here, but we guaranteed the security of the project," he says. "Now, our homes are safer and our villages more secure. This was the best thing we could have done for our people." (USAID)
---
---
Related Articles
With the withdrawal date of foreign forces drawing closer, the United States of America is considering to initiate the construction
According to the Special Inspector General for Afghanistan Reconstruction (SIGAR), the US government has gives more than USD 1bn worth
The chaotic roads of Kabul have left many in despair. The traffic jam has become a never-ending challenge that neither