Economic development a priority for most of the Afghan presidential candidates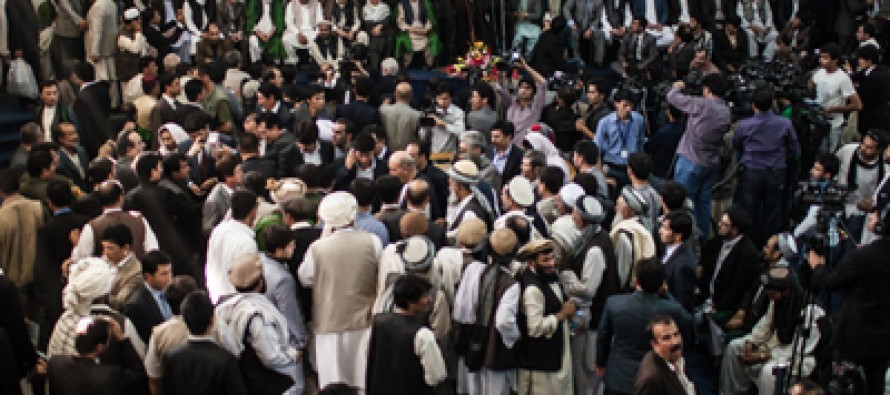 Afghan Presidential candidates rolled out their plans on their first campaign day that kicked off on 04 February 2014.
Economic development, corruption and women's rights were the common voice among most of the presidential candidates.
The candidates, however, have kept their platforms light in details, as there still remains plenty of time in the campaign season ending on 02 April 2014.

Presidential Candidate Ashraf Ghani promised the following under his administration:
1. Boosting infrastructural and economic activities
2. Combating corruption
3. Enhancing participation of women and the youth in his government
4. Establishing good governance
5. Forming a government based on justice
6. Ending all forms of violence in the society
Dr. Abdullah Abdullah promised the following:
1. Fighting poverty and strengthening economic development
2. Implementing reforms
3. Fortifying Afghan National Security Forces (ANSF)
4. Building better relations with neighbors
5. Establishing youth affairs ministry
6. Protection women's rights
Gul Agha Sherzai highlighted the following as his priorties:
1. Uniting all ethnic groups
2. Promoting freedom of expression
3. Strengthening nationwide security
4. Endorsing and acting upon the nation's Constitution
5. Defending national sovereignty and territorial integrity
Dawud Sultanozi enlisted these assurances:
1. Fighting poverty
2. Establishing friendly relations with neighbors
3. Respecting freedom of press
4. Boosting security
5. Enhancing youth employment
6. Establishing rule of law
Hedayat Amin Arsala made the following assurances:
1. Tackling corruption
2. Respecting freedom of press
3. Increasing role of women and youth in the government
4. Establishing justice
5. Protecting human rights, particularly of women
6. Fighting violence
Sardar Mohammad Nadir Naeem discussed the following:
1. Ensuring security and stability
2. Protecting human rights and women's rights
3. Establishing rule of law
4. Implementing justice
5. Promoting freedom of press
6. Ensuring national unity
While the candidates were enthusiastically sharing their future plans and programs, some civil activists criticized them for not being "realistic".
"The problem is that we don't have good and inclusive political parties," Tolo News quotes Afghan Civil Society Forum Director Aziz Rafee. "Because of this, the slogans are not so effective. And most of them are unrealistic."
---
---
Related Articles
President Mohammad Ashraf Ghani held a meeting in the presidential palace to discuss the plan for development of Kabul city.
Officials of the Balkh city said Afghan traders are still facing problems at the Hairatan Port, border between Afghanistan and
 A blood bank is soon going to be established in the western Herat province of Afghanistan, reported officials from the