Education Ministry should seek return of educated Afghan expats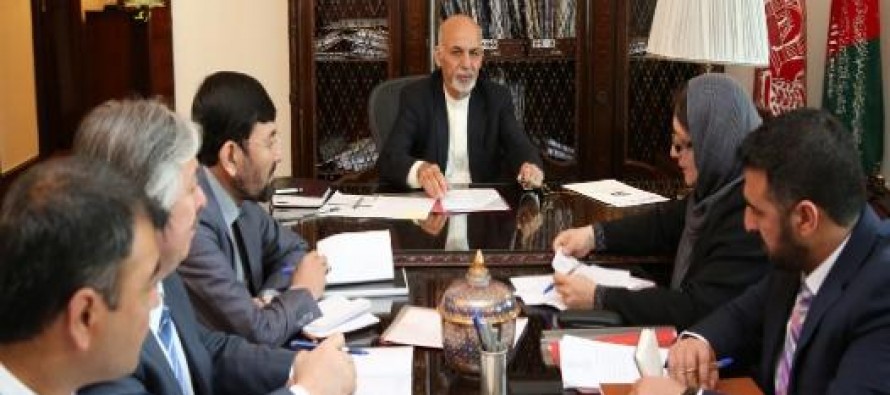 Newly appointed Education Minister Farida Mohmand presented her 100-day plan to President Ashraf Ghani.
Her plans include reforms in Kankur examinations, improvement of higher education, tackling red tape and finalizing national gender research and strategy policy.
According to a statement from the Presidential Palace, President Ashraf Ghani underlined the need for establishment of a center to attract highly education Afghans living outside Afghanistan.
President Ghani said the Ministry should seek return of these educated Afghans to their country.
He also highlighted fair and transparent provision of scholarship, better conducting of Kankur examinations and better way of recruitment of new lecturers as major responsibilities of the Education Ministry.
---
---
Related Articles
A young boy who sat on the roof of his home to watch rockets fly overhead now passes his time
After fifteen years of nations pursuing the Millennium Development Goals established by the United Nations, representatives of the member states,
Da Afghanistan Breshan Sherkat (DABS) called on Kabul residents to reduce their power usage in order to prevent power blackout