Emphasis on international assistance to Afghanistan at the IMF-WB annual meeting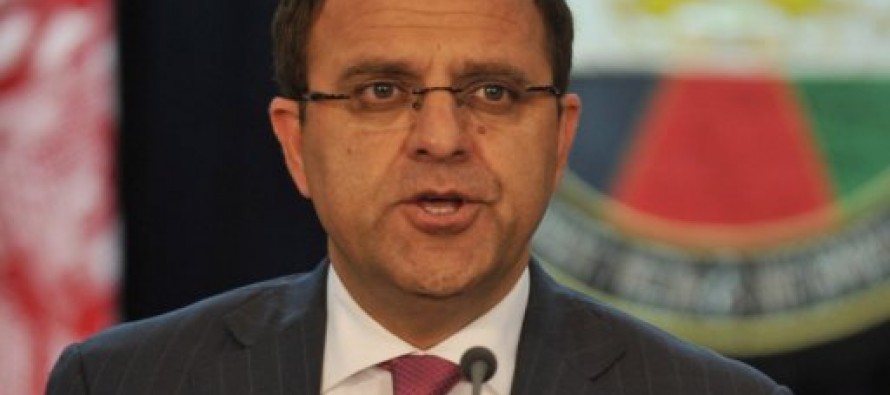 Minister of Finance Hazrat Omar Zakhilwal highlighted the importance of foreign aid to Afghanistan, as the nation is entering the transmission period, with the foreign troops pulling out of Afghanistan, at the International Monetary Fund-World Bank annual meetings held in Tokyo from October 11 to 16.
The Annual Meetings of the International Monetary Fund (IMF) and the World Bank Group, held in the autumn of each year, are formal gatherings of the Boards of Governors––the highest decision-making bodies of the two organizations. As customary, once in every three years the Annual Meetings are held outside the organizations' Washington D.C. headquarters.
The 2012 meeting marked the second time this event has been held in Japan, with the first such meeting held back in 1964. This year's meeting also marked the 60th anniversary of Japan's membership to the Fund and the Bank.
On the sidelines of the meetings, he met development partners, including the president of the Asian Development Bank and leaders of World Bank, IMF and Japan International Cooperation Agency (JICA).
He also met leaders of UK's Department for International Development, the United State Treasury, finance ministers of Pakistan and Iran, as well as other bilateral partners.
---
---
Related Articles
Improved seeds and fertilizer will be distributed to farmers in Pul-e-Alam, provincial capital of Logar province. Over 4,000 farmers all
The value of the US dollar has appreciated against the Afghani currency, with the buying rate currently standing at 58.25
Afghan Finance Ministry has submitted the draft national budget with a total outlay of 461.8bn AFN for the upcoming fiscal