Engineers in northern Afghanistan complete training on Maintaining Irrigation and Flood Protection System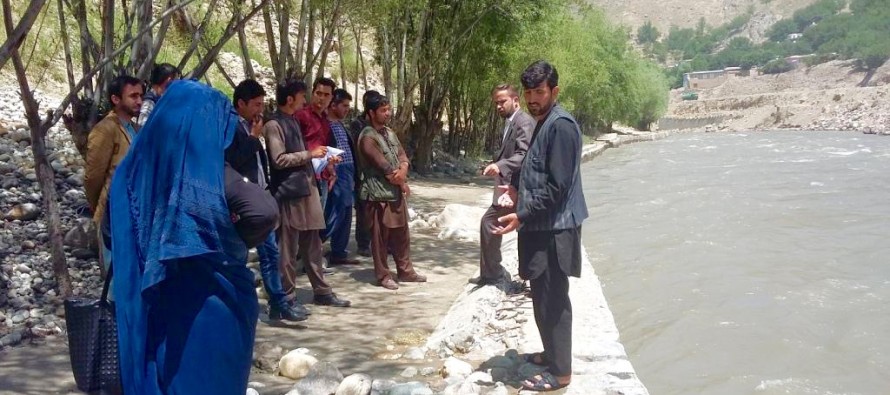 Over hundred engineers from technical departments of six provinces–Badakhshan, Baghlan, Balkh, Kunduz, Samangan and Takhar–successfully completed a six week technical workshop on Maintaining Irrigation and Flood Protection System.
This workshop was aimed at updating and improving the participants' ability to maintain and operate local irrigation and flood protection structures. The German government assisted this project technically and financially at a cost of about AFN 1,000,000.
The engineers highly appreciated the practical approach of the training: "This course was an eye opener to us engineers. We are now much more aware of the many ways to maintain and repair our flood protection and irrigation dykes, gabions, walls, canals – before problems get bigger and more difficult and expensive to solve. Such a practical and holistic training should also be provided to the district's water shuras, in order to assist them to take proper and daily care of their canals.", one of the participants explains.
The course focused on the implementation of a working schedule in order to carry out necessary service activities on a regular basis. All participants were taught to develop a proactive approach in order to properly and regularly operate and maintain the irrigation and flood protection structures. That includes performing common minor repair works.
As a result, all protective structures shall be kept clean and free of leakage or erosion. Rusty or rotten parts shall be avoided at all times. Regular maintenance will not only increase the protective structures' life span and ensure the economic benefits of the constructions. It will also help maximizing the level of service provided to water consumers – within the budget and security regulations. In addition, the importance of safety measures and regulations was discussed to help providing a safe working environment.
The participating engineers mainly come from River Basin Agencies, Water Supply Departments, Rural Rehabilitation Departments, Departments of Urban Development as well as respective municipalities.
The program Regional Infrastructure Development Fund (RIDF) is funded by the German Federal Ministry for Economic Cooperation and Development (BMZ) through KfW Development Bank and contracted to the joint venture of Grontmij‐GOPA‐INTEGRATION for rolling out the programe. RIDF allows financial resource allocation by the respective Provincial Development Committees on provincial level, realizing proposals of their provincial line departments.
---
---
Related Articles
Six sub-projects of the National Solidarity Program (NSP) of the Ministry of Rural Rehabilitation and Development (MRRD) were recently completed
Officials of Afghanistan Chamber of Commerce and Industries have announced that exports of Afghan products to European countries via air
Kabul Bank officials reported that USD 186mn of loans has been returned to Kabul Bank in the form of cash