Equipping Badakhshan's Provincial Governor Office and Afghan National Disaster Management Authority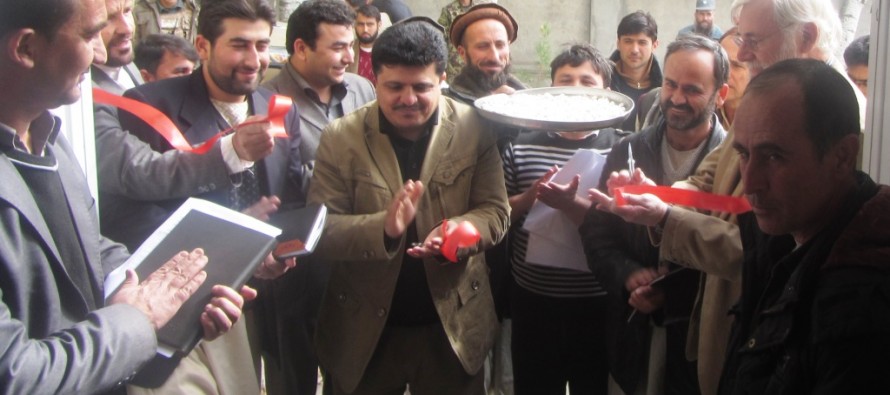 A number of office furniture, IT equipment, electronics and stationary were installed and handed over to Provincial Governor's office and Afghan National Disaster Management Authority (ANDMA) under strengthening public administration in disaster risk management program in Badakhshan Province by GIZ-EMERG.
Addressing the handover ceremony, Badakhshan Provincial Governor, Dr. Shah Waliullah Adeeb, thanked the German government, BMZ and GIZ, and said Badakhshan disaster profile was dominated by recurrent natural disasters such as earthquakes, landslides, avalanches, floods, cold wave, harsh winters, droughts, fire, terrorism and epidemics.
Every year these disasters take a toll of human lives, disrupt people's livelihoods, destroy critical infrastructure, divert planned use of resources and retard over all development process.
Since 2007, Deutsche Gesellschaft für Internationale Zusammenarbeit (GIZ) GmbH on behalf of German Federal Ministry of Economic Cooperation and Development (BMZ) has been implementing EMERG project.
Total cost of the procured equipment was 2,814,133.00 AFN.
---
---
Related Articles
Seventy-five young Afghan women graduated today from USAID Promote: Women in the Economy (WIE)'s Microfinance Institute Training (MFI) Program. Implemented
The Asian Development Bank (ADB) funds construction of three bridges in southeastern Khost province. Construction work on the bridges was
Trade activities will soon resume through the Ghulam Khan trade route between Afghanistan and Pakistan after its reopening on Monday.