Equipping Badakhshan's Provincial Governor Office and Afghan National Disaster Management Authority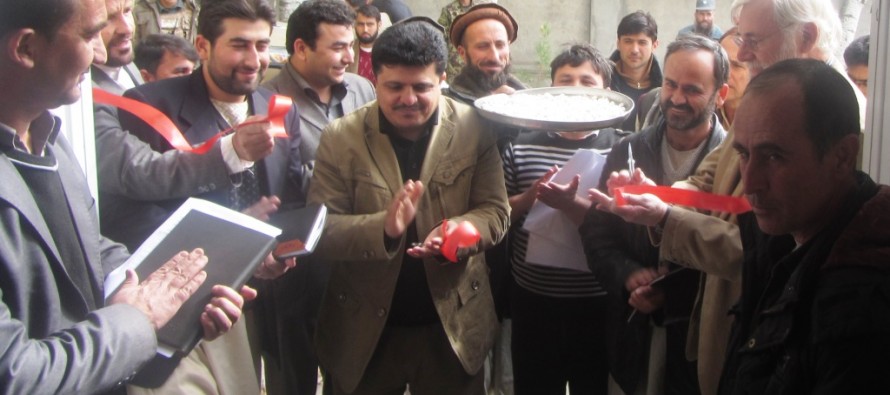 A number of office furniture, IT equipment, electronics and stationary were installed and handed over to Provincial Governor's office and Afghan National Disaster Management Authority (ANDMA) under strengthening public administration in disaster risk management program in Badakhshan Province by GIZ-EMERG.
Addressing the handover ceremony, Badakhshan Provincial Governor, Dr. Shah Waliullah Adeeb, thanked the German government, BMZ and GIZ, and said Badakhshan disaster profile was dominated by recurrent natural disasters such as earthquakes, landslides, avalanches, floods, cold wave, harsh winters, droughts, fire, terrorism and epidemics.
Every year these disasters take a toll of human lives, disrupt people's livelihoods, destroy critical infrastructure, divert planned use of resources and retard over all development process.
Since 2007, Deutsche Gesellschaft für Internationale Zusammenarbeit (GIZ) GmbH on behalf of German Federal Ministry of Economic Cooperation and Development (BMZ) has been implementing EMERG project.
Total cost of the procured equipment was 2,814,133.00 AFN.
---
---
Related Articles
According to the Afghanistan Chamber of Commerce and Industries (ACCI), Afghanistan's exports have increased by 40% during the first quarter
Three Afghan banks have applied for opening branches in southeastern Iranian port of Chabahar, according to Iran's Chabahar Free Trade
Two fruit processing factories worth USD 450,000 have been established in Gardiz city of Sayed Karam district in eastern Paktia