ESCAP holds conference on improving Afghanistan's trade ties with Central Asian countries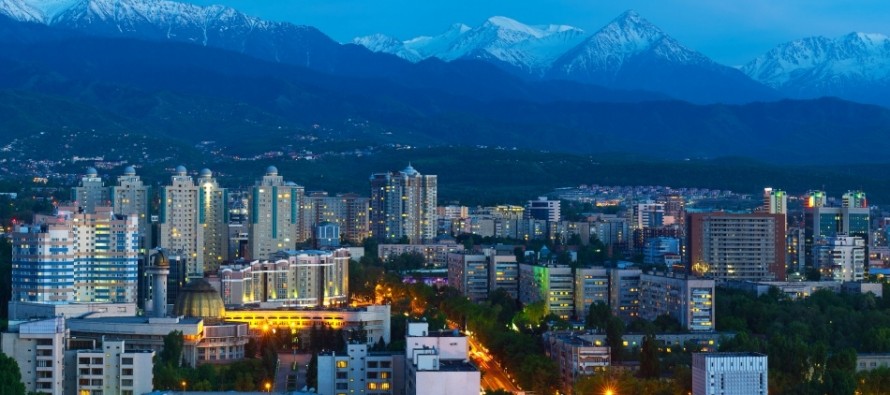 A crucial regional economic conference was held in the city of Almaty in Kazakhstan to confer on Afghanistan economic and trade ties with other Central Asian countries.
Organized by the United Nation's Economic and Social Commission for Asia and the Pacific (ESCAP), the conference was held from March 10th to March 12th.
The ESCAP Regional Dialogue is held to support the economic development of Afghanistan by continuing to reduce trade barriers, increasing interest and joint activities between entrepreneurs in Afghanistan, Central Asia and Russia in order to strengthen trade and lead to a rise in local production and job creation for a more sustainable economic future. The meeting will focus on identifying possible regional economic projects which could be implemented by joint efforts of entrepreneurs from Afghanistan and neighboring countries.
The expected results from the workshop include reduced trade and transport barriers, and increased joint activities between entrepreneurs of Afghanistan, Central Asia and Russia resulting in increased trade, local production and employment.
The first conference entitled "Strengthening trade and economic relations between Afghanistan and Central Asia" was held in Mazar-e-Sharif, Afghanistan and lasted from November 14th to 15th in 2012. The main issues discussed in the workshop were decreasing main barriers of trade between Afghanistan and Central Asian countries; participation of Afghanistan's business community in playing a role in the country's economic development and employment sphere; investing in regional and bilateral economic projects, and the issue of economic cooperation and bilateral trade in Central Asia and Russia.
---
---
Related Articles
The Asia Foundation – Afghanistan, with the support of the U.S. Agency for International Development (USAID), launched the 14th annual
Farmers in Helmand turned to cultivation of basil this year and have witnessed a heavy production of the crop. Once
The Ministry of Finance have warned a number of companies who have evaded taxes for several years. The officials refused