EU to provide $2.5mn to promote agricultural technology in Afghanistan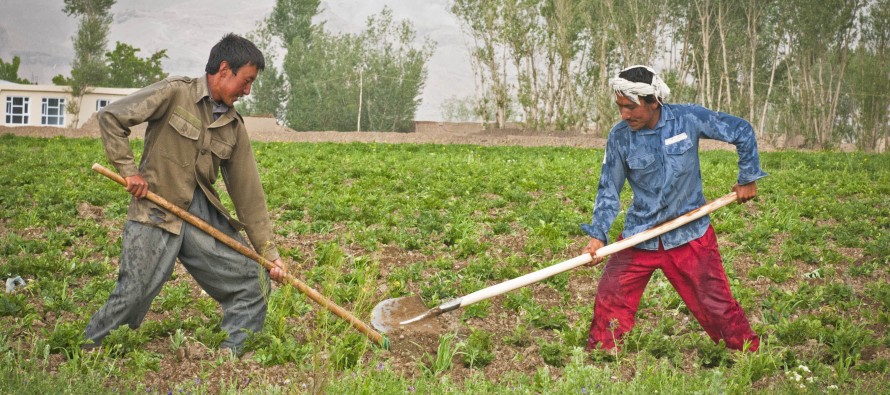 The European Union will provide USD 2.5mn to promote agricultural technology in Afghanistan through the Capacity Building of Institutions Assessing Agricultural cialis or levitra which is best Products program.
Afghanistan's Agriculture, Irrigation and Livestock Minister, Fahim Ziaye, said the program will be implemented in partnership with the Food and Agriculture Organization of the United Nations (UNFAO) and the European Union.
Presently, most of the farming across the buy cialis from canada country is done in traditional ways. Farmers guaranteed cheapest cialis have no means of forecasting the climate. The new program will enable farmers to forecast future climate changes and help protect their crops from negative impacts of the weather.
UNFAO Representative Tomio Shichiri said in addition to farmers the program will also benefit MAIL's employees as it would help enhance their capacity.
According to reports, the EU has till date injected USD 3bn in the past decade, of which USD 500mn has been spent in the agriculture sector.
The agriculture sector of Afghanistan accounts for 40% of the nation's Gross Domestic Product (GDP). Majority of Afghans are engaged in farming. Agriculture is critical to Afghanistan's food security and is a driver of economic growth.
---
---
Related Articles
Da Afghanistan Bank (DAB), Afghanistan's central bank, announced that $ 32 million cash aid arrived in Kabul today as part
The Afghan government has agreed to drag the matter of Afghan traders' woes in a written complaint to the UN
If water is controlled, Afghanistan will be self-sufficient in agriculture and electricity generation The Ministry of Energy and Water says