"Exhibition Afghanistan" event connects Afghan traders with international buyers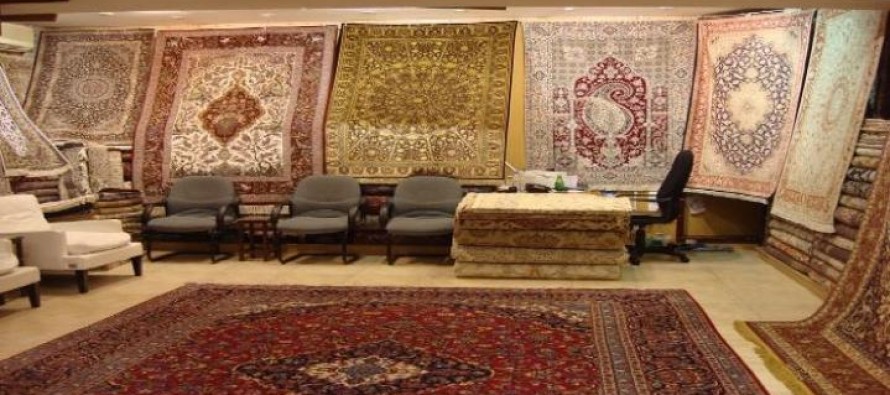 The United States Agency for International Development (USAID), in partnership with Afghanistan's Ministry of Commerce and Industries, held a five-day event called Exhibition Afghanistan in Dubai to drive exports of Afghan products ranging from carpets and cashmere to almonds and apparel.
The two-part program consisted of a business-to-business matchmaking event on December 6-7, and continued with a business-to-consumer event in which Afghan products were sold to the public on December 8-10.   "Exhibition Afghanistan" helped Afghan traders increase sales and connect with Gulf and other international buyers, enabling about 70 of Afghanistan's best companies to display products and negotiate deals with more than 100 international buyers.
"The world is just beginning to awaken to the untapped potential of Afghanistan's national treasures," said U.S. Ambassador P. Michael McKinley.  "Afghan exporters harbor the entrepreneurial spirit that turned Afghanistan into one of the major trade hubs on the ancient Silk Route, their passion for good business remains strong, despite challenges over recent years"  McKinley added.
Exhibition Afghanistan raised awareness of Afghanistan's biggest exports, including fresh and dried fruit, nuts, saffron and spices, carpets, silk, cashmere, apparel, handicrafts, marble, gems, and precious and semi-precious stones.   Afghanistan has shown its commitment to secure investor and buyer interest in these lucrative areas with extensive trade reforms that culminated in the country's accession to the World Trade Organization in July 2016.
"Afghanistan is home to some of the best products on earth. The quality of many of its exports – such as fruits, nuts, saffron, lapis lazuli, marble, and carpets – is unrivaled," said Minister of Commerce and Industries Humayoon Rasaw. "Afghanistan's products and the country's commitment to trade lay the foundation for very lucrative business opportunities."
With almost $17 billion invested in development programs in Afghanistan since 2002, USAID provides the largest bilateral civilian assistance program to Afghanistan. USAID partners with the government and people of Afghanistan to ensure economic growth led by the country's private sector, to establish a democratic and capable state governed by the rule of law, and to provide basic health and education services for all Afghans.
---
---
Related Articles
More than 40 Afghan companies are showcasing their products at a "Made in Afghanistan" event in New Delhi, India supported
A delegate from Iran's Energy Ministry arrived in Kabul on August 17th to talk with Afghan officials about the future
TheAfghan Chamber of Commerce and Industries (ACCI) and the Ministry of Industries and Commerce (MoIC) conducted a National Public and