Exhibition of Afghan women handicrafts in Sar-e-Pul Province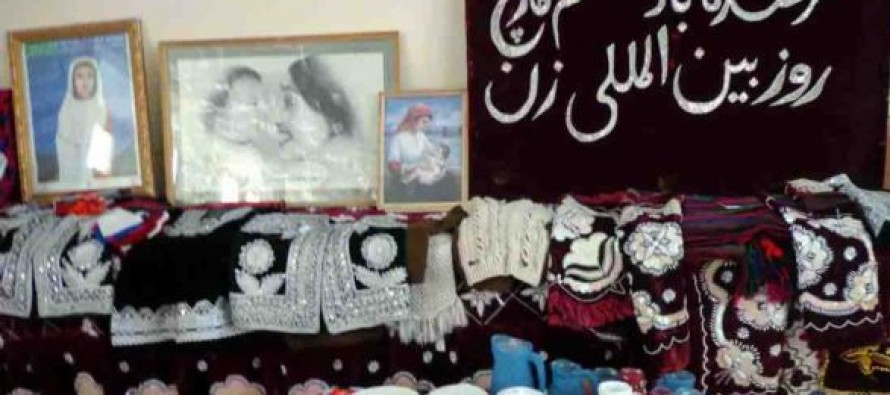 Officials of the Afghan Women Affairs Department in Sar-e-Pul province said the handicrafts by women in Sar-e-Pul province have increased by 50%with support from local and foreign agencies.
Women's handicrafts were placed for exhibition on the 8th of March.
"The handicrafts include carpets, rugs, hats, dresses and embroidered collars. These products have a good market. Foreign organizations support us by attending our exhibitions and purchasing from us. They gave us the platform to grow our business," said Nasima Arzoo, Head of Women Affairs Department in Sar-e-Pul province.
Women from different districts and cities of Sar-e-Pul brought their products for display at the exhibition event. Some women complained about the absence of a bigger market for their products.
"We are thankful for the support from the organizations. However, our sales do not meet our cost. Our products are sold at lower prices," said one of the women.
Various international organizations have implemented projects aimed at improving women's living standard in Sar-e-Pul province, such as establishment of women's park, vocational training centers for women, market for handicrafts, and job opportunities following after completion of trainings.
---
---
Related Articles
An International Monetary Fund (IMF) mission, led by Christoph Duenwald, held discussions with the Afghanistan authorities in May and June
Orchard owners in Qarabagh district of Kabul have complained about their damaged orchards. They have linked the damages caused to
After Hayatullah Dayani, the former head of Pashtanay Bank, was sentenced to 20 years in prison for embezzlement and corruption,