Exhibition of Afghan women's handicrafts in an ISAF camp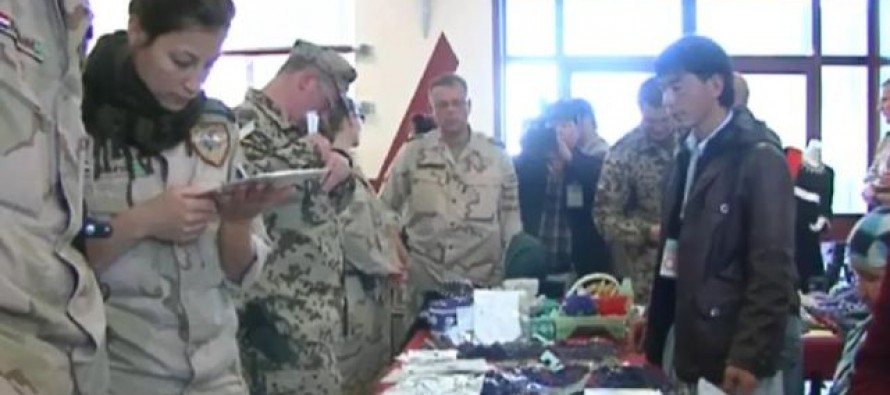 Hundreds of handicrafts made by Afghan women were sold at an exhibition held cialis blood thinner in a military camp of the International Security Assistance Force (ISAF).
"We came to the exhibition with 4-5 bags filled with our products, and we are leaving with empty bags. We had good sales. We are very happy."
 This exhibition comes as Afghan women had levitra hiccups complained about lack of a proper market for their products.
Association of Afghan Businesswomen in Balkh regarded the exhibition an important stride towards enhancing women's access to market.
"Afghan women are skillful. It is unfortunate that not many of their viagra uk purchase products get sold due to lack of markets. This exhibition brought about a good result," said Fahima Rahimi, Head of the levitra nonprescription Association.
The exhibition was held by the American Consulate office in Mazar-e-Sharif.
"Looking at the sales of the handicrafts, we will make sure to provide more such opportunities to the Afghan businesswomen to help them grow their business," said Keith Mines, head of the Consulate.
The need for such exhibitions in Mazar-e-Sharif comes buy cialis from canada after the Rabia Balkhi Market, which was made exclusively for women, shut down due to poor sales.
---
---
Related Articles
Afghan Commerce and Industries Minister Anwar-ul-Haq Ahadi warned that the economic development of Afghanistan would be hit hard after 2014,
Plans designed to increase and sustain training and education of Afghan girls in schools and universities have been passed by
Afghan honey producers have witnessed a tremendous increase in their honey production both in terms of quantity and quality. According