Experts Discuss Afghanistan Groundwater Managements Needs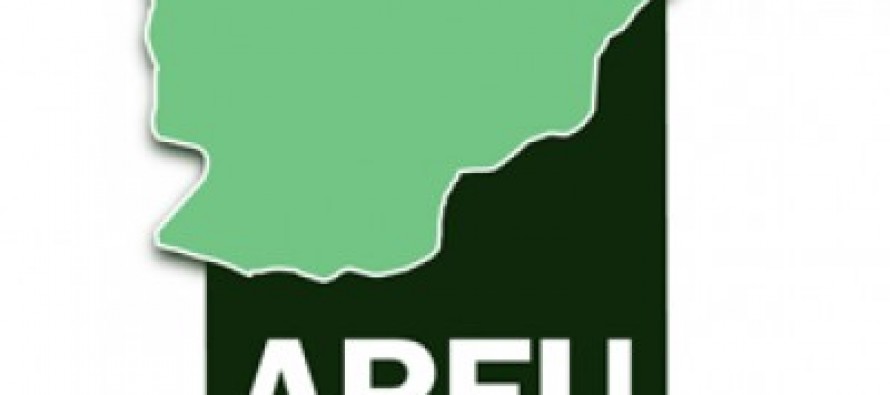 The Afghanistan Research and Evaluation Unit (AREU) and the EU Delegation organized a one-day Open Dialogue on 14 August 2018 in Kabul to discuss multidimensional needs of groundwater management in Afghanistan. Groundwater Management is a part of AREU's three-pronged research effort into essential areas of Natural Resources Management (NRM) funded by the European Union (EU).
Some high-ranking government officials, representatives of national and international organizations, the EU and United Nations agencies officials attended the event and actively participated in discussions.
The rationale behind this groundwater reader starts with acknowledging the importance of groundwater for Afghan livelihoods. It is also motivated by the realization that the development and protection of groundwater has received too little attention in Afghanistan, in part because it is not well understood.
The reader will contribute to developing a better understanding about groundwater and related processes, as well as clarifying the status of groundwater and its policy environment in Afghanistan. It will also generate discussions related to pertinent policies for the development and protection of groundwater in Afghanistan.
Dr. Orzala Nemat, AREU Director said: "This is a great opportunity to amplify the attention on NRM at national and international level."
 "Because of the conflict, water and other natural resources were given little attention in the past. It's now time to invest in prevention mechanisms and find a durable solution to periodical water shortage." she added
 "I am delighted to participate in this conference just a week after the EU Serena Dialogue which discussed the issue of climate change in Afghanistan. At this critical time when climate change impacts access to water in Afghanistan, proper groundwater management is key to ensuring the preservation of this strategic asset. The EU is proud to contribute in improving the management of natural resources of Afghanistan through several projects including the research project implemented by AREU" said EU Ambassador, Pierre Mayaudon.
The overall objective of this document is to help policy makers, project managers, civil society leaders and other stakeholders to better understand the challenges, opportunities and possible path forward to develop and protect groundwater resources in Afghanistan. It is also hoped that the document cnan be used to promote the essential need to further develop in-depth technical studies (beyond only the Kabul sub-basin) in all basins of Afghanistan in order to plan timely measures.
AREU is an independent research institute based in Kabul that was established in 2002 by the assistance of the international community in Afghanistan. AREU achieves its mission by engaging with policy makers, civil society, researchers and academics to promote their use of AREU's research-based publications and its library, strengthening their research capacity and creating opportunities for analysis, reflection and debate.
The EU funded three-pronged research project launched on December 2016 aims to contribute to improving the sustainability and increase the wealth of rural papulation, by enhancing the social and economic development of rural communities and reducing hunger vulnerability. The project which has budget of EUR 2 million covers researches on Natural Resource Management, underground water and food zone policy in Afghanistan.
---
Related Articles
Farmer Abdul Satar is about to pull up one of the metal hatches of the cemented canal to irrigate his
The National Solidarity Program (NSP) of the Ministry of Rural Rehabilitation and Development (MRRD/NSP) have completed various development projects in
The UK government has pledged over USD 200mn in annual aid to Afghanistan until 2017. Britain's Secretary for International Development