Famous singer Loreen 'Ambassador' for Swedish Committee for Afghanistan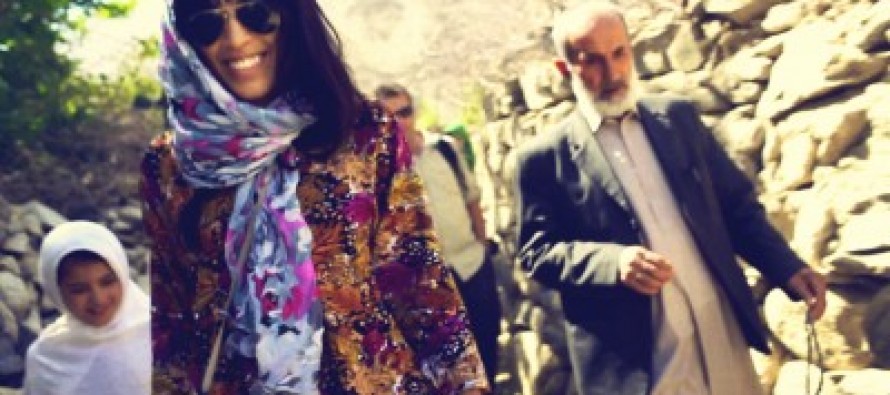 The famous Swedish singer Loreen Talhaoui is from now on linked to Swedish Committee for Afghanistan as "Ambassador", in order to promote SCA in Sweden. Loreen is best known for winning the European Song Contest in 2012, representing Sweden with her entry "Euphoria". Now, she wants to make people in Sweden more aware of the SCA development work cheapest viagra canada in Afghanistan.
"I have always been very committed to the work against injustice and for human rights. I want to use my platform as an artist to reach many people with my message. If I can engage more people to support Afghanistan, I am very happy," singer Loreen says.
Loreen is famous in Sweden, as well as internationally, especially after her European Song Contest victory and she is regularly touring in viagra through canada different countries.
"The Swedish artist Loreen will give SCA an opportunity to reach out to young people in Sweden with knowledge about Afghanistan and SCA," says Secretary General of SCA, Anna-Karin Johansson
Loreen has already finished her first trip to Afghanistan, where she visited Kabul and the village Yaskin Bala in Warsaj Valley. Next year, the construction of a new primary school will start in the village and the plan is that Loreen will come back and follow the work of the new school until it is constructed.
"It was a great experience to meet the people of Warsaj in Yaskin Bala, both men and women. I hope to come back soon and meet my friends again," says Loreen,"Education is the most important issue, when it comes to decrease poverty and to help people taking control over their own lives," says Loreen,"I am very impressed of what SCA is doing in Afghanistan. To me, this is the right way of development efforts. I am happy to be committed in that work."
"She can also show a different picture of Afghanistan, and go beyond poverty and violence. As she will follow the building of a school, she will meet students, parents and teachers and be able to tell a story of dedication, hard work and joy," says Johansson.
---
---
Related Articles
The People and Government of Republic of Korea has donated around USD 2.2 million to support vulnerable children and women affected
The Government of India has decided to grant USD 1 million to Habibia High School over a period of 10
Pakistan has agreed to open the Ghulam Khan border in north Waziristan, a key route for cross-border trade with Afghanistan,