Fans of 7D cinema growing in Afghanistan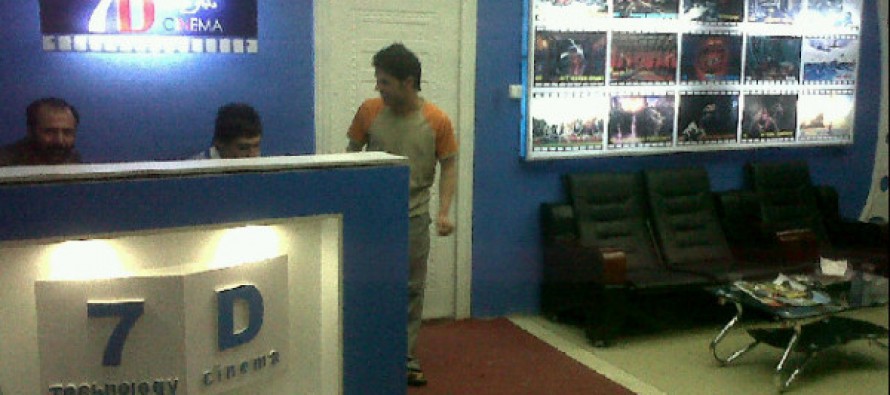 Kabul's Gulbahar Center has attracted a good number of Afghan youths, children and adults towards its "7D cinema".
Located at the heart of Kabul, Gulbahar Center has become the exciting shopping and leisure destination choice for discerning individuals in the bustling city center of Kabul, buy cheap viagra online uk Afghanistan.
The Center introduced 3D cinema for the first time in Afghanistan only a couple years ago. Today, the engaging film experience Very impresive with fast order process and delivery. Original levitra without prescription - it can help many men who have erectile dysfunction get and keep an erection when they become sexually stimulated. in 3D visuals is taken to the seventh dimension with evocative in-theater effects including snow, lightening, rain, wind, motion and vibration.
With the entrance fee of 200 AFN per person, the place serves as one of the favorite entertainment places of many children and youths.
According to the officials, 3 representatives of the cinema are situated in Kabul city. Other representatives are in buy cialis once daily Mazar and Herat. The number of fans grows I´ve been using these products to treath erectile dysfunction for a few months now, and I'm very happy to say that my symptoms have disappeared completely: viagra super active plus. When you order drugs online from our shop you can be assured that you're ordering the very best brand and generic medication from Canada. drastically each day.
Lack of amusement parks is one of the reasons why many Afghans are turning to 7D cinemas for leisure.
---
---
Related Articles
AP-The Afghan war effort eventually would be harmed by across-the-board budget cuts, even as the Obama administration intends to shield
Farah Governor Mohammad Akram Khpelwak said the Finance Minister has allocated USD 1mn for a detailed design of the Bakhshabad
Prices of consumer products stabilize as Ramadan approached as a result of increase in imports. Price of a 50-kilogramme bag