FIFA funds programs to boost Afghan football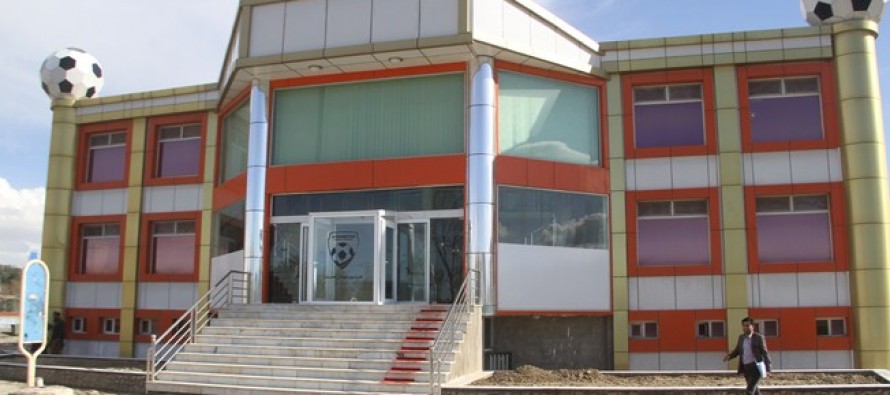 Fédération Internationale de Football Association (FIFA) discount propecia rx has invested in various projects to boost football in Afghanistan.
Afghan football receives new headquarters, an indoor futsal hall and a beach soccer pitch through FIFA's Goal and Challenger programs.
FIFA invested a total of USD 1,172,375 in the three projects, much to the delight of the Afghanistan Football Federation (AFF).
"We thank FIFA for supporting and assisting football development in Afghanistan through various projects and programs," said AFF president Karim Keramuddin. "With great assistance from FIFA we are able to do various activities and https://wadsam.com/shop/overdose-facts-levitra/ develop infrastructure all across the country. What we have achieved in football in last three years would not have been possible without the assistance and support from FIFA."
The headquarters, constructed within the AFF Complex overnight generic levitra in usa in Kabul, can accommodate the entire administration, and is ready for use immediately.
Futsal is highly popular in Kabul, with over 400 teams, and now the AFF can host high-level competitions in a secure environment.
The beach soccer viagra price pitch, meanwhile, has a spectator tribune with a 300-person capacity. Afghanistan are the only team from the region that participates in beach soccer tournaments.
---
---
Related Articles
The Central Bank announced Sunday that 200bn Afghani banknotes are newly printed in accordance to the market demand. First Deputy
Afghanistan and China have signed Memorandum of Understandings for reconstruction of railway network from Sherkhan Port to Herat and implementation
Da Afghanistan Bank (DAB), Afghanistan's central bank, endeavors to ban usage of Pakistani Rupees in Afghanistan. Currently, Pakistani Rupees (known