Final day for Afghan to get rid of old bank notes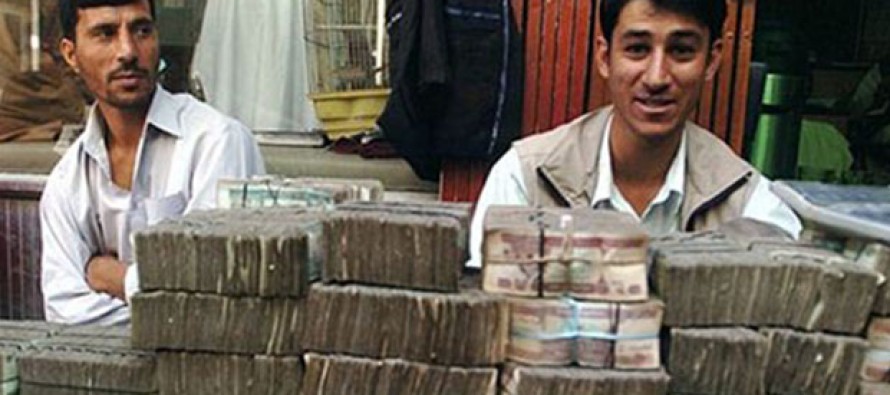 Afghans had their last chance to trade in the last of their old bank notes for the country's new currency.
"Today's the last day to trade in old afghanis and we've had a lot more people coming to change them than usual," said Raqib Bullah, a 25-year-old money changer at a crowded, open-air market in the capital. "Nobody wants to hold on to old afghanis, everybody's trying to get rid of them."
The old money was not removed from the market due to lax control in past years that allowed some separate currencies-some printed by warlords-to flourish side by side.
The introduction of the new currency was to help carry out transactions much easier. Before, transactions involved stacks of old bills. Today, one new note is worth 1,000 old notes.
Until now, money traders had to keep an eye out for two other currencies also in circulation, both nearly identical to the original.
A third currency, printed in the 1990s, was also in circulation, differing from the others only in that a higher series of numbers was written on it. Counterfeiters have already begun to replicate the new money. Central Bank Governor Anwar ul-Haq Ahady called on security forces to be on the lookout for counterfeiters after 200,000 fake new notes, worth about $4,000, were seized by authorities in Ghazni province, southeast of the capital.
---
---
Related Articles
Afghan Ministry of Agriculture, Irrigation and Livestock (MAIL)  received positive results from its pilot saffron cultivation program in central Bamyan
Growth is expected to reach one percent in 2021 and top around three percent in 2022 as the COVID-19 crisis
South Asian Association for Regional Cooperation (SAARC) is considering establishing their representative in Afghanistan. Ahmad Salim, Secretary General for SAARC