Finance Ministry to amend the draft budget after rejection from the Parliament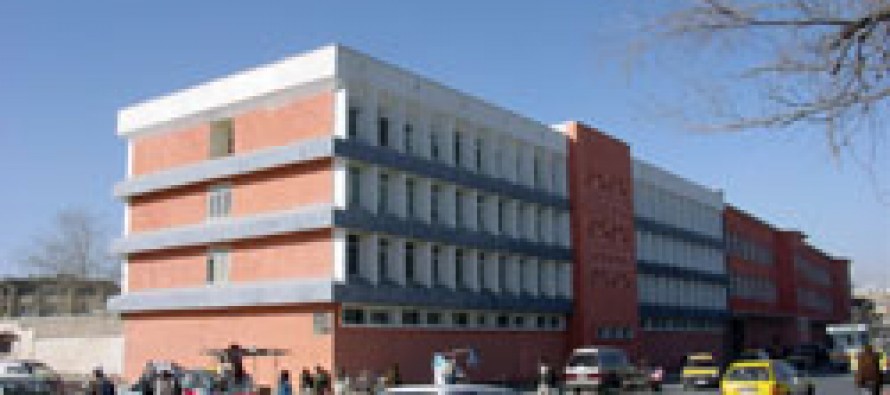 According to spokesman Wahid Tawhidi, the Ministry of Finance is buy cialis tablet working to amend the draft budget that was rejected by the House of Representatives last week.
"We are working on the budget and will see if we can make more precise the already precise allocations," Spokesman Wahid Tawhidi said.
"And in keeping with our national interests, we will try to enhance it and see where we can improve allocations for development and administrative budgets," Spokesman Wahid Tawhidi said.
The Wolesi Jirga or the House of the Representatives rejected the draft budget amid complaints that the approval process was always inordinately delayed, creating hurdles to optimum utilization of funds.
After the Senate's approval of the budget, Finance Minister Omar Zakhilwal presented the draft budget for the next fiscal The product seems to have a direct effect on making me more regular. Pharmacy discounts for levitra: that is why we pay attention to the quality of the medications. year, beginning on 21 December, to Wolesi Jirga last week.
Minister Zakhilwal explained that 70% of the development budget worth 170bn AFN would be financed by foreign aid and the remaining 30% would be financed by the government revenue. Similarly, 55% of the general budget worth 196bn would be based on national revenue and the remaining 45% would come from foreign assistance.
The budget breakdown, as explained by Minister Zakhilwal, is as follows:
Security Sector: 39.6%
Government department and natural resources: 15.6%
Education Sector: 15.1%
Agriculture Sector and Rural Development: 9.6%
Public Health: 3.8%
Good Governance and Rule of Law: 4.2%
Economy: 2.8%
Social Security: 1%
The presidential discretionary fund has been projected at 8.3%.
---
---
Related Articles
Dozens of Afghan women's handicraft businesses have gone bankrupt in Badakhshan due to lack of a market for their products.
The Afghan Chamber of Commerce and Industries (ACCI) is working together with the Central Statistics Office (CSO) on the creation
Afghanistan and the Nato-led International Security Assistance Force (ISAF) have agreed to waive fines on the transport of military equipment.