Finance Ministry's new efforts towards enhancing investment in Afghanistan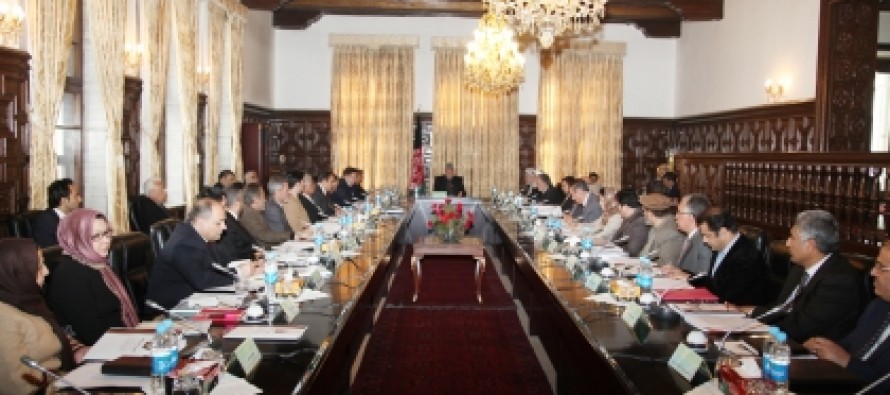 Finance Minister Hazrat Omar Zakhilwal discussed the policy draft on how to encourage investment with the Council of Ministers on Tuesday.
Attracting investment, preventing capital flight, creating more jobs and lessening people's concerns about the economic slowdown are the main objectives of the policy draft.
The deadline 2014 and the reduction in international aid have made things look gloomy to many Afghans.
Minister Zakhilwal said the draft focuses on the five main sectors: Industries, construction, agriculture, mines and exports.
"In in the industries sector, the draft proposes distribution of lands, tax breaks and increased access to power. In the construction sector, the focus is on reforming the company registration process and distributing municipality's lands," said Minister Zakhilwal.
Distribution of land, access to power, access to loans and reduction in customs taxes are the subject matter and scope for exports development.
In the agriculture and mines sector, the draft highlights distribution of land, support to the farmers and access to loans.
The High Economic Council has approved the draft.
Security remains to be the main concerns among the investors. A number of investors believe the period post-2014 would be marked with insecurity and return of the Taliban; hence, Afghanistan would not be a safe place for investment.
The Afghan government repeatedly terms these concerns baseless and assures the investors about the security of Afghanistan.
On the other hand, the Afghan government is dismayed by the capital flight.
The central bank of Afghanistan reported a figure more than USD 100mn in capital flight in the past one year.
A number of pundits consider capital flight to be one of the main potential causes of economic crisis in Afghanistan.
Meanwhile, some investors regard corruption and insecurity following 2014 as the main reasons behind capital flight.
---
---
Related Articles
Foreign Policy.com- As the United States continues to withdraw troops and materiel from Afghanistan, the rhetoric from President Hamid Karzai's
Wheat donations to 2120 needy families in Kapisa began today, 03 Apr 2012 and will continue for another 5 days.
Pajhwok Afghan News reports that a newly constructed building with 14 classrooms, 10 toilets and drinking water system was inaugurated