Fire in Kabul market inflicts millions of dollars of losses on traders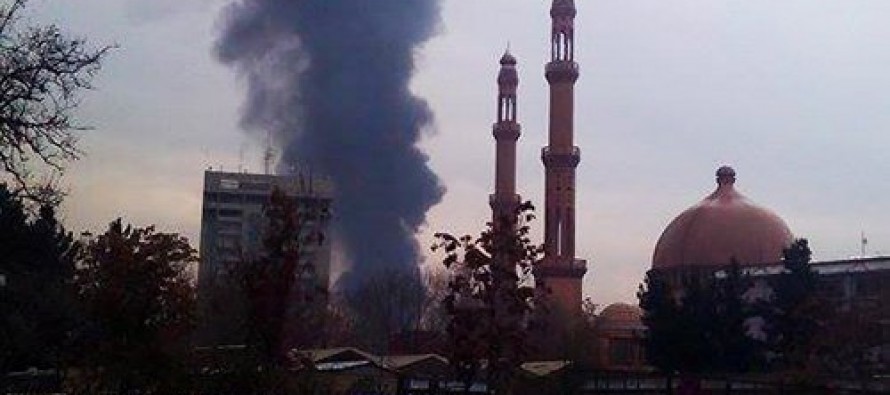 Fire erupted in the footwear section of Kabul' Mandawi market on Saturday morning and left 370 shops in ashes.
According to latest reports, the fire has inflicted millions of dollars of losses to traders.
The fire was reportedly caused by an electric short-circuit and was controlled after five hours of hectic efforts.
The fire was also spread to adjacent Habibullah Market and 26 shops were burnt.
The Afghanistan Chamber of Commerce and Industries (ACCI) have sent their assessment team to determine the exact loss.
ACCI deputy chief Khan Jan Alokozay requested the government to exempt affect traders from taxes until they returned to their earlier situation.
Fire insurance has been made mandatory on all local and foreign companies and businesses. However, a limited number of companies have bought insurance to cover their businesses against fire and other perils.
Lack of insurance culture among the public has been a major factor hindering insurance growth. Furthermore, the mindset of many Afghans about insurance companies is that the companies have not paid any claims.
In addition to the national insurance company, three private insurance companies are currently operating in Afghanistan, providing various insurance coverage such as aviation, bankers blanket bond, third party liability, cargo, construction, fire, terrorism, health and motor.
---
---
Related Articles
The European Union (EU) approved on Monday an aid package worth 100 million Euros (USD 118 million) under a State
Afghanistan is endowed with minerals that could be worth a trillion dollars. Both the Afghan government and their international partners
At today's Media Meeting, Afghan-German Cooperation and Mediothek in Kabul brought together experts from government, civil society, the media and