Fire insurance coverage for companies is mandatory-Afghan Ministry of Finance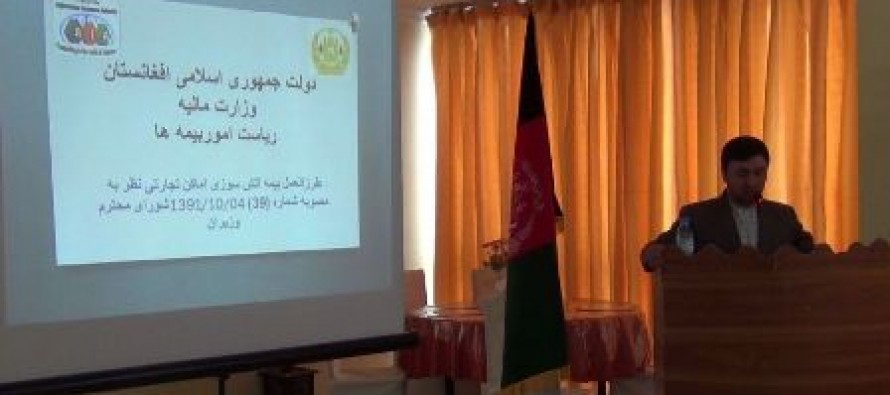 The Ministry of Finance has announced that businesses and foreign organizations without fire insurance coverage would not receive a license to operate in Afghanistan.
Fire insurance has been made mandatory on all local and foreign companies and businesses.
"All organizations, companies, health centers, business centers and media centers must start seeking fire insurance coverage at the beginning of the New Year, 1392," said Fazul Bari Mumtaz, Head of the Insurance Department at the Ministry of Finance.
Mr. Mumtaz said the Ministry has declared fire insurance mandatory in order to avoid possible damages caused by fire, adding that failure to comply with the decision would result in a 5mn AFN fine.
Not satisfied with the past activities of the insurance department, a number of Herat industrialists and traders objected to the decision.
According to Herat businessmen, the insurance department has previously failed to pay their claims despite receipt of the insurance premium
"Not as long as the government takes important steps towards improving their activities, no company will insure themselves against fire," said Hamidullah Khadem, Head of the Herat's Industrialists Union.
"The decision is merely a way for the government to generate more revenue from the traders," said Haji Bismillah Siddiqi, Head of Herat's Liquid Gas Union.
Following several fire incidents that inflicted millions of dollars of losses in various provinces, the Council of Ministers settled on making fire insurance coverage compulsory on all companies and businesses.
Currently, there are more than 400 manufacturing plants operating in Afghanistan. More than four of them were gutted by fire this year.
Insurance department officials of Herat had discussions and consultations with regards to the decision of compulsory fire insurance coverage at a conference on fire insurance procedures in the province.
---
---
Related Articles
Two development projects of the National Solidarity Program of the Ministry of Rural Rehabilitation and Development (NSP/MRRD) were recently completed.
Funded by Japan, the first-ever solar and wind power plant is put into service at the industrial park in western
Baghlan revenue department may not be able to achieve the projected 310 million Afghani target fixed by the Ministry of