First Afghan women's magazine turns page on cultural traditions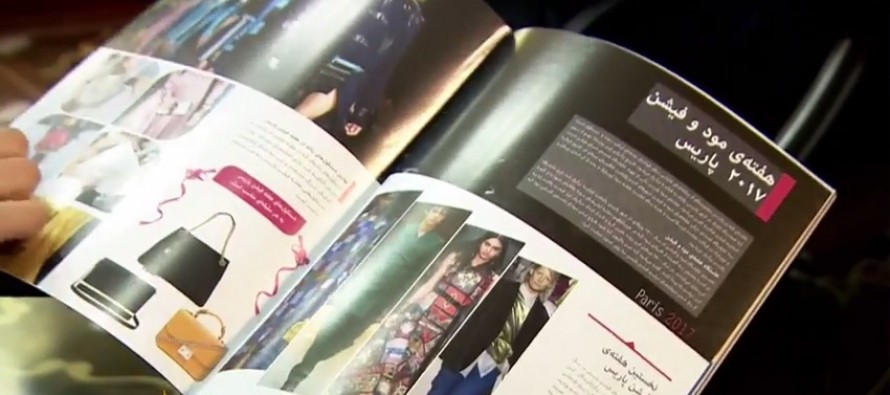 A group of Afghan women volunteers has launched Afghanistan's first-ever  women's magazine, Gellara, with features on fashion, make-up and even adverts about birth control.
The first edition of Gellara has been out in the market and has received applause and criticism.
"It is about time for Afghanistan to present a positive image of its women. One of our aims is to show women that they have the right to dress the way they want. No women would choose a burqa that covers them from head to toe," says Fatana Hassanzada, Gellara Editor.
Inspired by western magazine such as Vogue, Gellara offers models with uncovered here and features articles on fashion, mobile dating application and birth control tips.
The conservative men find the contents of the society as "hardcore feminism" and believe the magazine might have a bad influence on the Afghan women.
"It is not good for Muslims. The heads are not covered. The models wear revealing clothes.  Our sisters and mothers who read this magazine will forget their Afghan culture and take up the West dress code," says an Afghan man.
The magazine editors plan to feature Aryana Sayed, Afghanistan's prominent pop singer, in her controversial dress which she wore in her concert in Paris.
The dress caused uproar in the Afghan society for being too tight and revealing.
Sayed burnt the dress in front of the camera but remained defiant and said: "The reason for this action of mine is not the pressure of those who still live in dark ages, but to raise further awareness of important issues within our society."
---
---
Related Articles
Amid tough competition from the international airlines, Araiana Afghan Airlines and Kam Air are discussing a possible merge between the
The United States Agency for International Development (USAID), in partnership with Afghanistan's Ministry of Energy and Water, organized a two-day
Public Works Minister Najibullah Awjan said work on the second lane of the Jalalabd-Torkham would be launched soon upon the