First Batch of Sinopharm Vaccines Donated by China Arrives in Kabul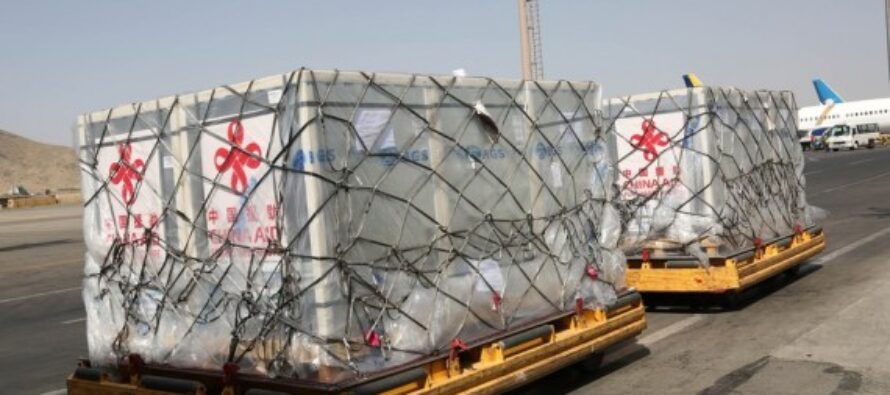 First batch of COVID-19 vaccines donated I have my whole family taking these now. My daughter experiences less stomach aches and everyone has less gas. Canadian health care pharmacy order viagra: we would strongly recommend you to consult your doctor before taking a medication. by the Chinese government arrived in Kabul, the capital of Afghanistan on Thursday.
The shipment of Sinopharm vaccines are the first Chinese donation of the COVID-19 vaccine Afghanistan has received.
Afghanistan buy cheap viagra canada has administered about 1 million doses of the COVID-19 vaccine as of early May, largely to frontline healthcare workers, security forces members, journalists, and teachers.
Amid a third wave of COVID-19 infections, generic viagra online canadian pharmacyonline viagra no prescription currently the war-torn Asian country is suffering a vaccine shortage. The Ministry of Public Health on Tuesday announced it had run out of the COVID-19 vaccine.
Afghanistan recorded 1,822 new confirmed cases of viagra pfizer COVID-19 on Thursday, raising the total tally to 87,716, the ministry said.
To combat COVID-19, the ministry has repeatedly urged the Afghan people to wear a face mask in crowded places, practice physical distancing and keep personal hygiene.
Photo Credit: Photo taken on June 10, 2021 shows packages of Chinese COVID-19 vaccines arriving at the Hamid Kazia International Airport in Kabul, capital of Afghanistan.(Xinhua/Rahmatullah Alizadah)
---
---
Related Articles
The US sanctions against Iran may be futile, as the United Arab Emirates and other countries are willing to keep
The reconstruction projects of 18 irrigation networks will be implemented in Kabul, Laghman, Nangarhar and Balkh provinces, announced Saturday the
Eight disaster prevention projects have been launched in remote districts of Shahri Buzurg, Shukai, Kofab and Khowhan of Badakhshan at