First Business Legal Service Center inaugurated in Herat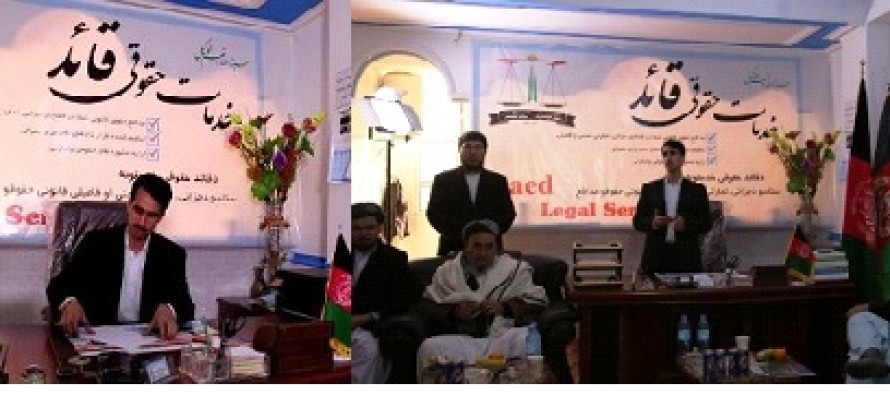 The first Business Legal Service Center, called Qaed Legal Services, was inaugurated on Thursday in Herat city in presence of judicial officials and representatives from the business community.
This comes as Heart's business community had identified lack of legal services for the business sector as a major challenge in trade growth in the city.
Addressing the inaugural ceremony, Abdul Qayum Qaed, head of the Center, said the center was an initiative of a group of attorneys in Herat.
"In addition to providing legal advice in the areas of criminal, civil and family cases, the attorneys in Herat through this center will from now on focus on the commerce and business aspects of the city," said Qaed.
In the meantime, Sayed Ahmad Rahmani, Head of Herat's Judicial branch, regarded the establishment of a legal service center as an important facility to address legal issues and fulfill the expectations of the citizens.
According to reports, presently over 2,000 attorneys are working across Afghanistan, of which 300 are women.
Judicial officials believe that availability of legal service centers will prevent violation of citizens' rights.
---
---
Related Articles
The Afghan Ministry of Finance (MoF) has expressed optimism about progress in the mining and agricultural sectors to compensate for
With the support of Afghan-German Development Cooperation, the AgFair presents a wide range of new products and services for the
How do you collect a $200,000 electricity bill from an Afghan warlord? Try cutting him off from the grid. Then