First comprehensive book on Afghanistan's minerals published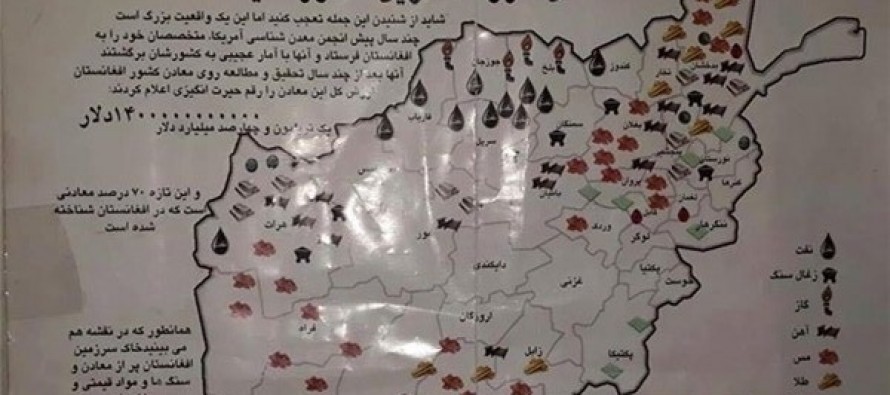 The very first comprehensive book on Afghanistan's minerals, called 'Afghanistan's minerals, contracts and challenges", has been published.
The book is written by one of the engineers of the Ministry of Mines and Petroleum, Mohammad Anwar Zaki.
The first part of the book covers topics on the quantity and quality of Afghanistan's mines, the dates of the exploration and extraction of the mines, composition of the minerals and the location of the mines. The second part of the book provides information on the mining contracts, the duration of the contracts and the royalties applied by the government.
The last section of the book examines the challenges facing the mining sector. Some of the challenges the book reflects upon are lack of capacity in the Ministry of Mines, lack of transparency in mining contracts, involvement of mafia and powerful individuals in illegal extraction of the mines and payment of royalties both to the government and Taliban.
Zaki wanted to expose the powerful individuals involved in Afghanistan's mining sector, but due to pressures and restrictions his research was left incomplete.
---
---
Related Articles
The Office of the President hosted a ceremony to celebrate the launch of a feasibility study of the Khush Tepa
The Afghan economy has been consistently in a low state from a historical perspective since 1960s. Afghanistan has had a
Pakistan and Tajikistan leadership have stressed on the need to strengthen transit and transportation through enhanced cooperation at the regional