First generation of Afghan Hydropower students exhibits at Kabul Vocational Training Exhibition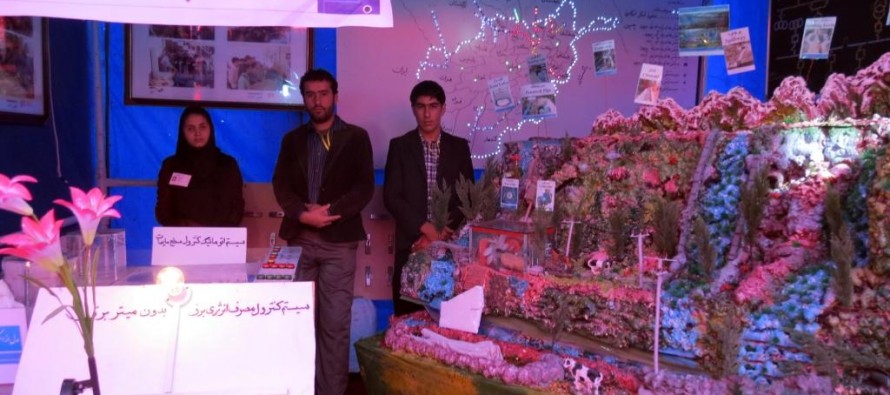 Deputy cialis 30 mg Minister of Education opened a 3-day Technical and Vocational Education and Training (TVET) exhibition at the Afghan Technology Institute in Kabul on 28 September 2013.
Students from nearly 60 different institutions exhibit products, goods, services and achievements relating to their field of studies. Part of the exhibits is a 2x2x2 meters model of a hydro power plant, which has been crafted by the students of Afghanistan's first Hydro Power https://wadsam.com/shop/buy-levitra-cheap-us/ Vocation Training Course.
In 2012, this first generation of students entered a hydro power vocational course, located at the Vocational Training Center of the Ministry of Energy and Water. A group of 36 students, aged between 18 and 23 will graduate in December this year as Afghanistan's first generation of hydro power technicians. During their 4 semesters of studies they learned how cialis generica to operate and manage renewable energy technologies with a focus on small hydro power plants.
To show their passion for renewable energies, the group of students had the idea of creating and exhibiting a model of a hydro power plant during this year's national TVET exhibition of the Ministry of Education. "I am really proud of being here today. By participating in this exhibition I hope that we can show to other students, officials and visitors that hydro power constitutes a key role in Afghanistan's present and future energy supply", said Ms Yalda Ta-hiri, a 19 years old hydro power student. "After graduation I hope that I can work as an op-erator or in the maintenance of a hydro power plant." added student Mr Mohammad Shafi Khaliqi (21).
Since 2010, as part of the German Cooperation with Afghanistan, the Deutsche Gesellschaft für Internationale Zusammenarbeit (GIZ) GmbH has been supporting the Afghan Govern-ment in its effort to build capacities in the renewable energy sector. The training of local, skilled technicians to operate and maintain decentralized renewable energy technologies are among the objectives of this cooperation program financed by the German Federal Ministry for Economic Cooperation and Development (BMZ).
---
---
Related Articles
(Pajhwok Afghan News Weekly Price Report) The prices of flour have dipped while those of other essential daily-use commodities remained
Da Afghanistan Breshan Sherkat (DABS), Afghanistan's national utility company, officially inaugurated the construction work of a 220/20KV substation in the
Work on the construction of the 330km Afghanistan-Turkmenistan railway was officially launched on Sunday. Afghan Public Works Minister Najibullah Awzhan