First phase of Chabahar port connecting Afghanistan, Iran and India inaugurated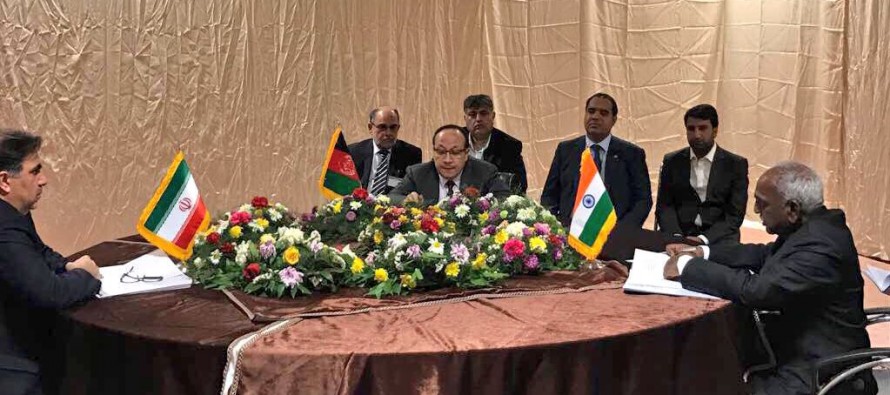 Iranian President Hassan Rouhani inaugurated the first phase of the Chabahar port on the Gulf of Oman on Sunday.
Situated on the Gulf of Oman in the Sistan-Balochistan province of Iran, the port will open a new trading routes connecting Afghanistan, India and Iran bypassing Pakistan.
"The routes of the region should be connected by land, sea and air," Rouhani said at the inauguration ceremony.
A ministerial-level trilateral meeting was held on the sidelines of the meeting to discuss regional trade and integration of economies through development of ports, road and rail networks.
The three countries committed to completing and operationalizing the port at the earliest and considered the port the best alternative access for landlocked Afghanistan to regional and global markets.
In May 2016, India, Iran and Afghanistan had inked a pact which entailed establishment of Transit and Transport Corridor among the three countries using Chabahar Port as one of the regional hubs for sea transportation in Iran, besides multi- modal transport of goods and passengers across the three nations.
As per the agreement, India is to equip and operate two berths in Chabahar Port Phase-I with the capital investment of USD 85.21 million and annual revenue expenditure of USD 22.95 million on a 10-year lease.
---
---
Related Articles
Led by Qatari Businessmen Association Chairman Sheikh Faisal Bin Qasim Althani, the Qatari delegation met with President Hamid Karzai to
The 61-km railroad that links Iran with Ghoriyan district of western Herat province would be completed until the end of
The Afghan government has asked donors for a bailout before the end of the year, as salary payments to government