First 'Silk Road' train arrives in Iran from China bypassing Afghanistan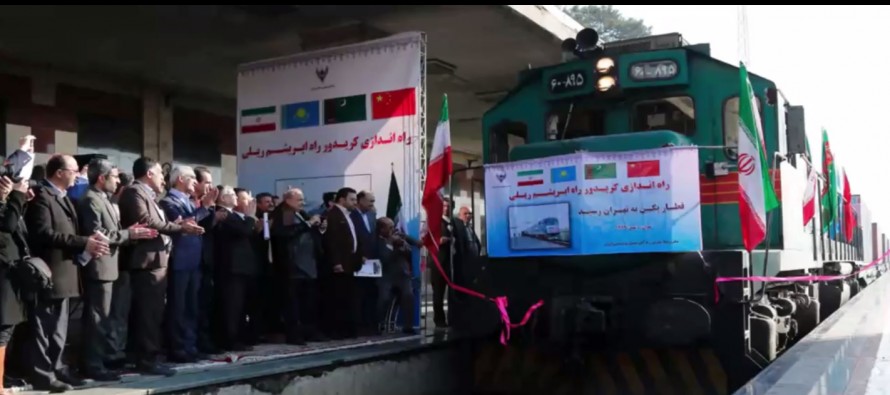 The first 'Silk Road' train arrived in Tehran, Iran from eastern viagra buy uk Zheijang province bypassing Afghanistan.
The 9,500km journey through Kazakhstan cialis online australia and Turkmenistan took 14 days, which was 30 days shorter than the sea voyage from Shanghai to the Iranian port of Bandar Abbas.
Run how to get cialis by private companies using existing routes, the train was carrying 32 containers of Chinese products.
More than a third of Iran's foreign trade is with China, which is Tehran's top customer for exports.
"The revival of the Silk Road is crucial for the countries on its route," said head of the Iranian railway company, Mohsen Pourseyed Aqayi.
He added that the railway would not stop in Tehran "as we are planning to extend the railway to Europe in future."
According to Aqayi, the train will leave every month and the frequency will be increased if necessary.
This comes after Chinese President Xi Jinping and Iranian President Hassan Rouhani agreed last month to build economic ties worth up to USD 600bn within the next 10 years.
President Jinping visited Tehran, the first by a Chinese president in 14 years, days after sanctions against Tehran were lifted.
The train bypassed Afghanistan which could shorten the distance even further from China to Iran due to its central location on the ancient silk road due to insecurity and failure of government leadership to convince investors to lay railway lines across the country to connect China to Middle Easte.
---
---
Related Articles
The Central Asia-South Asia-1000 (CASA-1000) power project is set to be launched in Dushanbe in Tajikistan on Thursday. Afghan President
The United Arab Emirates has opened a 370km pipeline which bypasses the Strait of Hormuz, carrying oil from UAE's western
President Hamid Karzai and His Highness Prince Karim Aga Khan opened the restored mausoleum of Timur Shah on Friday. Timur