First USAID Promote scholarships awarded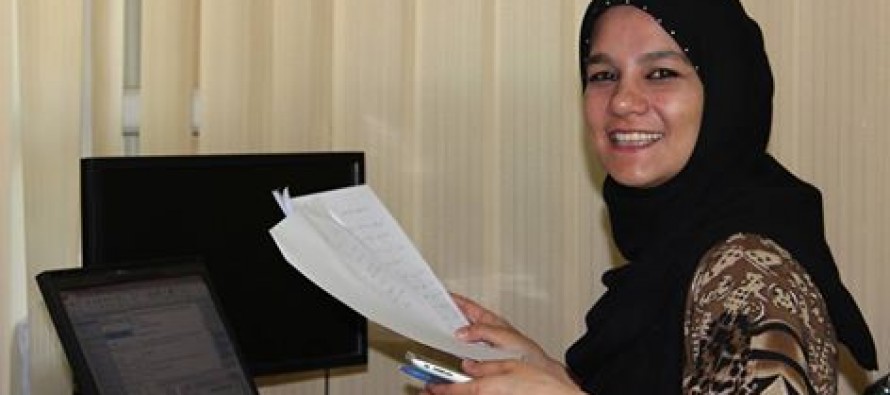 A group of young Afghan women was selected as the inaugural recipients of the USAID-funded Promote Scholarships program.
Five women already studying at the American University of Afghanistan and eight women who will travel to the American University of Central Asia in the coming days were the awardees at a February 26 ceremony at the US Embassy Kabul.
The scholarships cover tuition and living expenses.
USAID has committed $216 million to fund Promote, making it the largest women's empowerment project in the U.S. Government's history.
Promoting Gender Equity in National Priority Programs ("Promote") seeks to advance opportunities for thousands of Afghan women to help them become leaders in the political, private, and civil society sectors.
Promote programs will help 75,000 young Afghan women become leaders in their fields over the course of the five-year program. USAID is providing $216 million to Promote, with other donors possibly contributing an additional $200 million.
The Promote program's main goal is to strengthen Afghanistan's development by boosting female participation in the economy, helping women gain business and management skills, supporting women's rights groups and increasing the number of women in decision making positions within the Afghan government.
The Promote program was designed in consultation with the Afghan Government, civil society, and the private sector. Promote will be implemented in partnership with the Afghan Government and a consortium of Afghan organizations.
---
---
Related Articles
USAID's Regional Agricultural Development Program-North (RADP-N), in partnership with Agricultural Credit Enhancement Phase-II project (ACE-II), hosted the Women's Agricultural Credit
Kabul (Agencies)-A U.S. Air Force C-17 crew member collects straps that restrained 40 bundles the plane air-dropped to a remote
The Lower House of the Parliament, also known as the Wolesi Jirga, voted against the formation of a high economic